Curtain Raisers in Nordre Follo
An entire evening with dance experiences, film and music in and outside the Town Hall Theatre in Ski.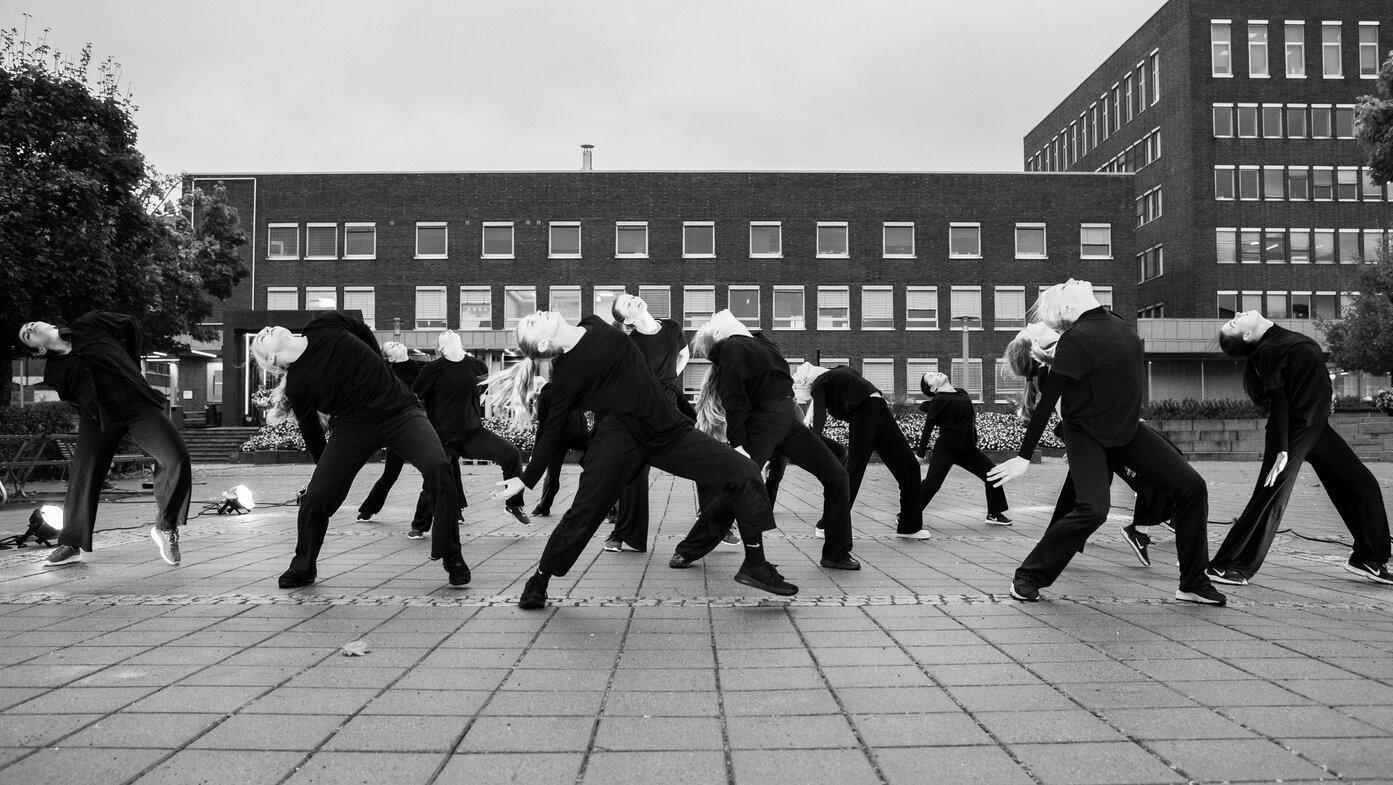 photo by Neil Nisbet/Article19
In 2020, Panta Rei Dance Theater will dance through Viken with the TILT-project. The goal is to get as many people as possible to dance or experience dance art! In Nordre Follo, we have collaborated with the municipality and the City Hall Theater. Together we have made a music video, Nordre Follo danser, which is a tribute to the new large municipality.
Prior to the performance by the company there was a showing of "Et glimt av min evighet" by Stine Solvang & choreographer Stian Danielsen, and the audience got to experience a choreography by David Forsberg with Dance Theater in Nordre Follo Kulturskole and Stine Solvang. Stine and David were participants in the company's talent program TILT Grow.
About "Born to Live"
Born to Live is an intimate dance performance whose ambition is both to move the audience emotionally and create excitement. In the performance, the audience is placed close up to four dynamic dancers who share their own experiences of loneliness in a brave and personal way. The stories are told with courage, wisdom and humor, and in an impressive physicality. Prepare to be moved!