BORN TO LIVE
A physical, intimate and dynamic dance theatre performance about loneliness. Four dancers bravely share their own personal experiences with loneliness.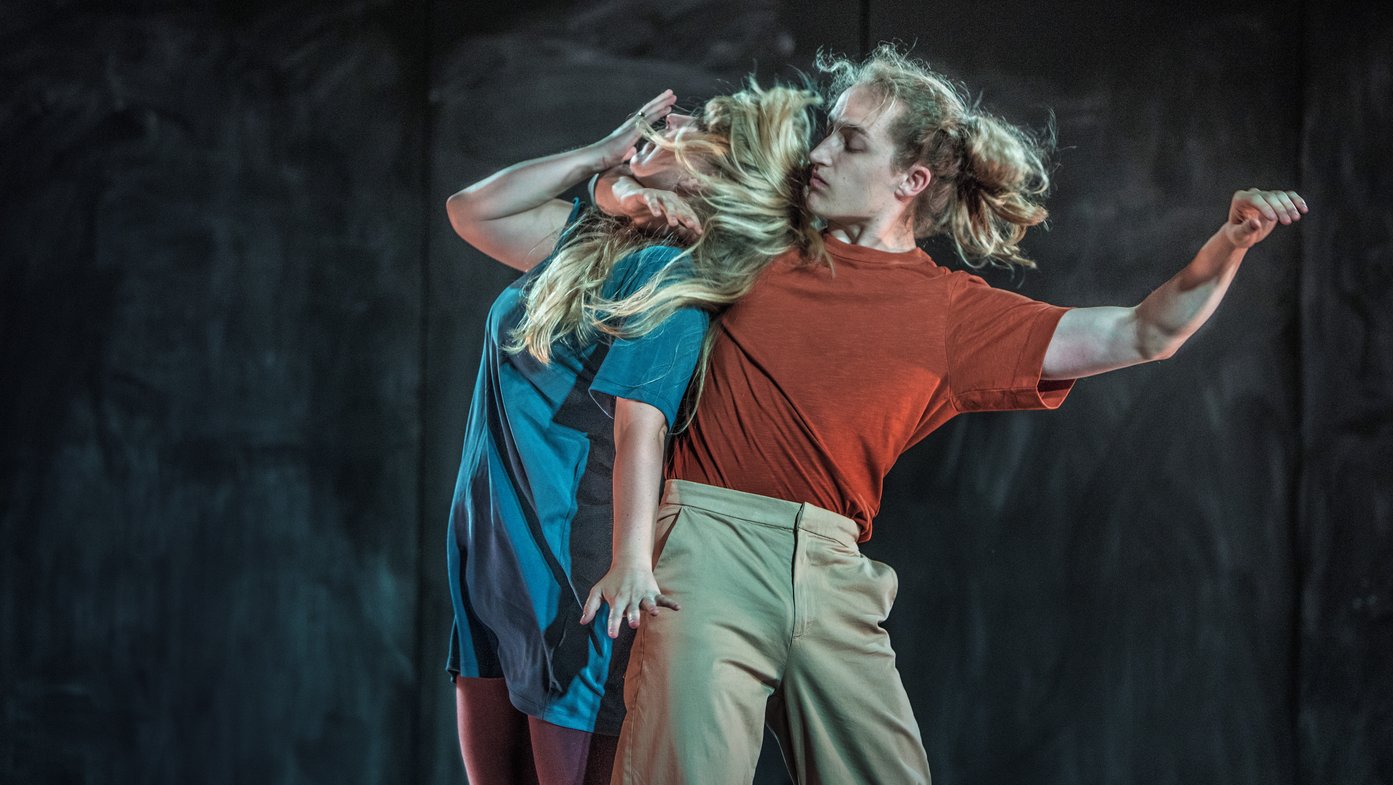 Photo: Lise Skjæraasen
"Everybody has a story to tell. It is important to remember that.".
Young people feel loneliness more intensely and more frequently than any other age group, according to new research. This study found that in the UK almost 40 percent of people aged 16-24 say they feel lonely often or very often, compared to 29 percent of 65-74-year-olds. The findings contradict the stereotypical image of a lonely, elderly individual. Some experts suggest that young people feel loneliness more intensely because they are at a point in their lives when they are just beginning to discover who they are as a person.
"Born to Live" is a physical, intimate and dynamic dance performance that seeks to stir emotions and exhilarate the audience. We have staged the show "in the round" so the audience can be as close to the performance as possible, with the company's four dynamic dancers, bravely sharing their own personal encounters with loneliness. The stories are shared with grace and humour along with impressive physicality. Prepare to be moved!
"When we really need to be heard it is important to be taken seriously".
Once again, Panta Rei offers a production that goes straight to the heart of a universal social issue with exceptional performers.
Born to Live is co-produced with Teater Innlandet and part of the national project TILT.
Quotes
"The highlight of the evening….The audience was spell bound"
-Knut Erik Landgraff, Ringsaker Blad
"This performance is one of the best dance performances I`ve ever seen. It goes straight to your hart. It is impossible not to be moved."
-Janne Langaas Artistic director Teater Innlandet
"It is the performers' closeness to the material and the authentic feeling that is the great strength of the performance. The practitioners alternate between a postmodern movement language, comforting gestures and extradition talks about their own challenges in growing up. The honest body language as well as the verbal language lowers the threshold for sharing. It is art that works."
- Grace Tabea Tenga, Journalist, Periskop.
Review