MUDA AFRICA 2013 - 2024
Panta Rei Danseteater together with Performing Arts Hub Norway, and the support of the Ministry of Foreign Affairs at the Norwegian Embassy in Dar es Salaam, has contributed in the development of MUDA Africa Dance in Tanzania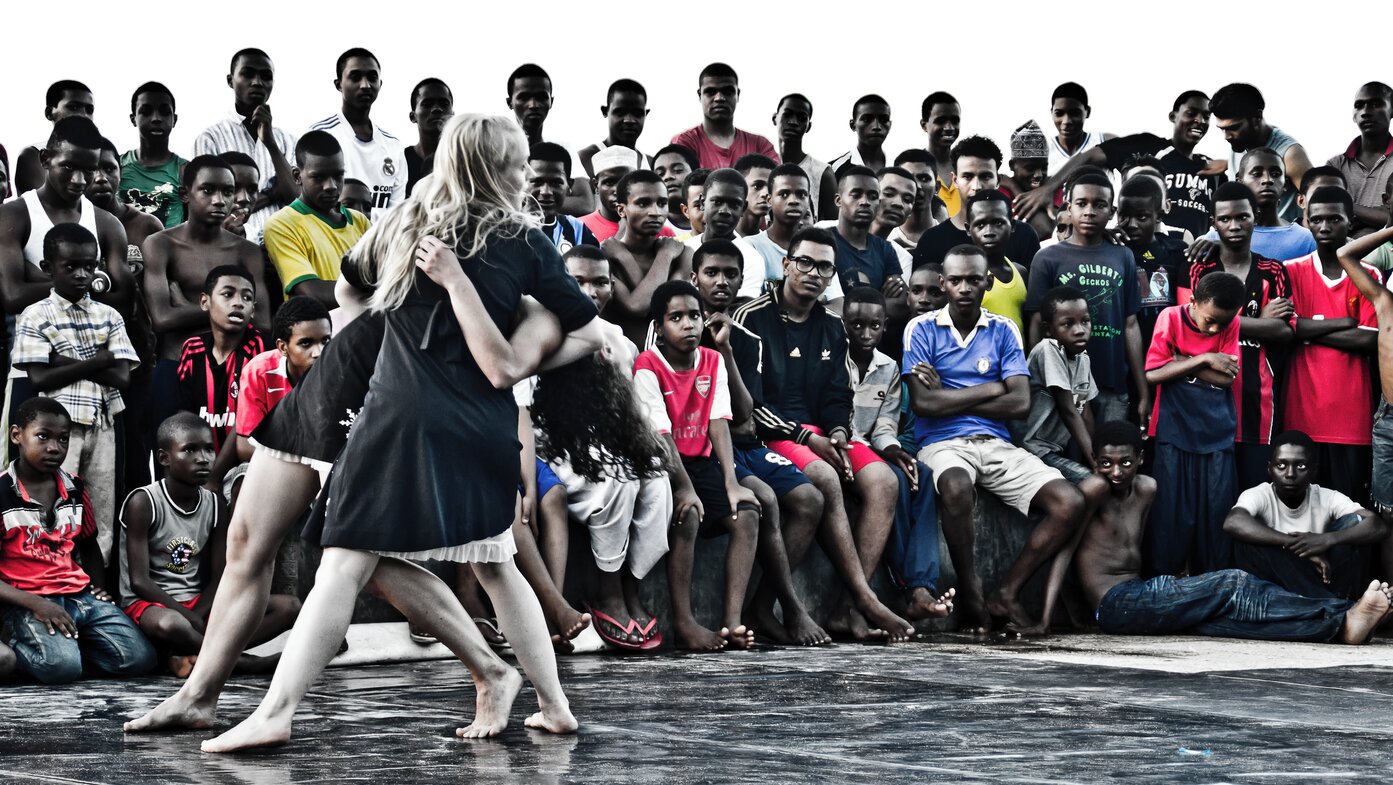 Foto: Thomas A. Strømsnes
MuDa Africa is a non-profit organization which gives professional training in the fields of music and dance to Tanzanian youth. MuDa, short for MUsic and Dance, means "time" in Swahili. Time alludes to movement, rhythm and space but also to a modern urban Africa integrated with traditional knowledge and wisdom. MUDA represent the present, with firm roots in the past, defining our vision of the future.
At Muda Africa Dance, they believe that contemporary dance cultivates the individual and collective spirit of creativity, trust, cooperation, discipline and openness to change. These fundamental values and skills will help the youth of Tanzania become agents of positive change in the society.
Panta Rei Danseteater together with Performing Arts Hub Norway, and the support of the Ministry of Foreign Affairs at the Norwegian Embassy in Dar es Salaam, has contributed in the development of MUDA Africa Dance in Tanzania.
"Thanks to MuDa, I can travel the world, I own a company and I am able to make a living and sustain myself. I am no longer dependent on my family and I am able to pay my rent. I feel free and happy". Saidi Alawi former student at MUDA