Three Open Seminars
This spring we invite dance artists from across Norway to join us for three important seminars.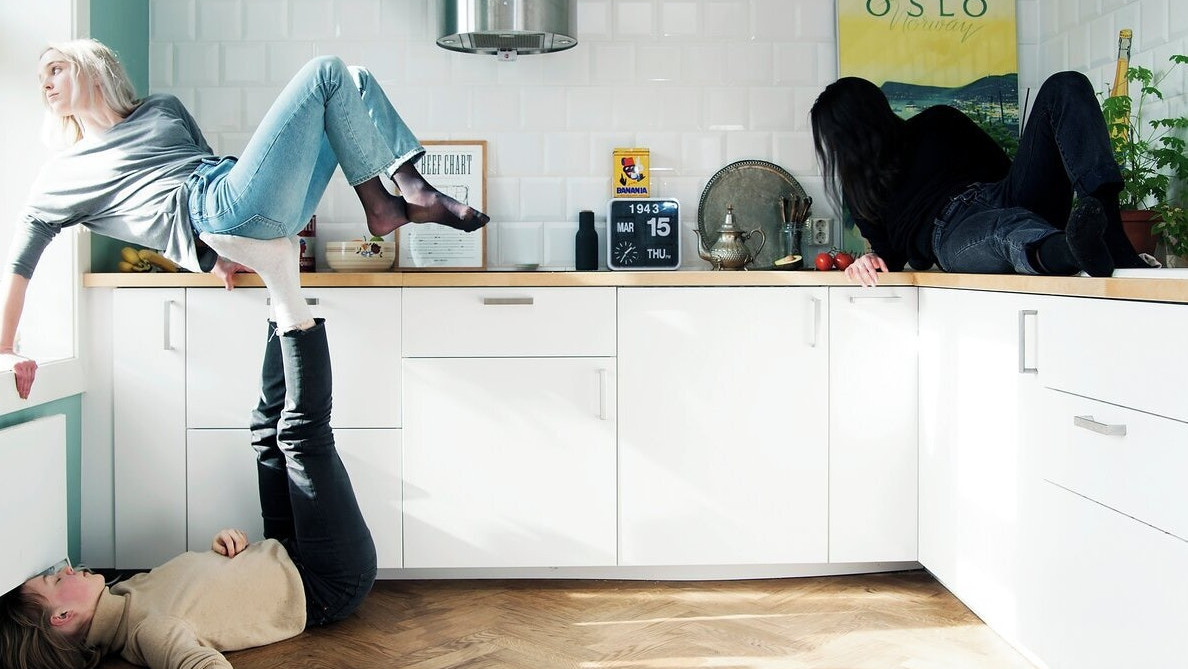 FOTO: SIMEN DIESERUD THORNQUIST
Panta Rei Danseteater and Dansens Hus invite you to an open seminar for all dance artists.
Panta Rei Danseteater's talent program, TILT Grow, aims to promote dance performance, as well as enable a new generation of dance artists in an ever-changing field. As part of the program Panta Rei and Dansens Hus organise a number of seminars, lectures and conversations that address the fundamental aspects of the profession.
TILT Share seminars invite a number of performers with first-hand experience from a wide range of roles within the cultural field. Three of this spring's seminars are open to all dance artists across Norway and you are welcome to join us!
"For me, the seminars at TILT Grow became integral to me learning how to obtain a fruitful and sustainable career in the cultural industry. The seminars gave me an overview and clarity on how to manoeuvre my freelance life", says former TILT Grow talent Karianne Andreassen.
"I particularly liked how used the knowledge from the seminars in practice through various TILT projects during the year. I think that when you learn through doing, the information stays with you, so this combination of theory and practice was very useful to me,".
TILT Grow talent Marianne Haugli highlights the importance of getting to know a number of other talents and dance artists who share experiences from specific projects with each other.
"The speakers allow us to take part in the conversation along the way, and really invest in opening up for us to dare to share and thus also get on with our inner processes as human beings as well as dance artists. The speakers allow us to take part in the conversation along the way, and really push us to open-up and share and encourage us to look at ourselves as individuals as well as dance artists" says Marianne.
Marianne believes that the seminars are an invaluable offer in the post-pandemic.
"It is critically important for all dance artists to constantly focus and nurture these inner driving forces if you are going to have a long life in dance art. I have gone home after each seminar with a new energy that goes into my work and I look forward to meeting all the talents and speakers again. There is such a positive vibe around everyone in Panta Rei and the talents, and I think and feel that everyone is a part of something very special," she says.
Spring Seminars
March 28: Dance and function variation
How can the performing arts field contribute to a more inclusive dance scene? In collaboration with CODA – Oslo International Dance Festival, this seminar focuses on the journey towards a more inclusive dance scene. The seminar aims to support the national need for a broader discussion on the question "Who is the stage for?" The focus is on challenging biased ideas about which bodies and identities belong to the art form. We invite researchers, dancers and choreographers into the discussion about existing structures and future opportunities, moderated by the CEO of CODA, Stine Nilsen.
April 28: Dance and Communication
Can the audience experience form the basis for new artistic processes and communication strategies in the field? Through Lisa Baxter's work, we will look at how we communicate and relate to the public. Baxter has a long track record in arts and culture and is known for working with interdisciplinary teams to focus on the art and cultural experience. She is concerned that artists can see themselves as "the creative producer of the audience experience", which according to her is engaging and empowering for everyone involved. Panta Rei will, together with Baxter and the public, discuss specific projects to initiate conversations about artistic processes and the relationship with the public.
May 27: Dance art in the public domain
What is the role of dance in the public domain? In June Panta Rei Danseteater and the talent program TILT Grow premiere on Oslofjorden Danser 2022, a series of walking performances along scenic areas in and around Oslo. How can a project like this support the relevance of dance? Can art in the public sphere play an important role in a post-pandemic Norway?
In the seminar Dansekunst i public space, national and international artists will share experiences from their artistic practice. The seminar will be based on concrete examples and engage the participants in conversations relevant to today's dance scene.
More information about contributors and practical details can be found on this website closer to the date of the seminar.
Do you want to attend any of the open seminars? Send an email to silje@pantareidanseteater.com.
PS! There are a limited number of places so sign up as ASAP to guarantee your spot!