SILENCE
A dance theatre production brought to your home with four dancers and a musician. Silence is performed in homes, museums, pubs and galleries.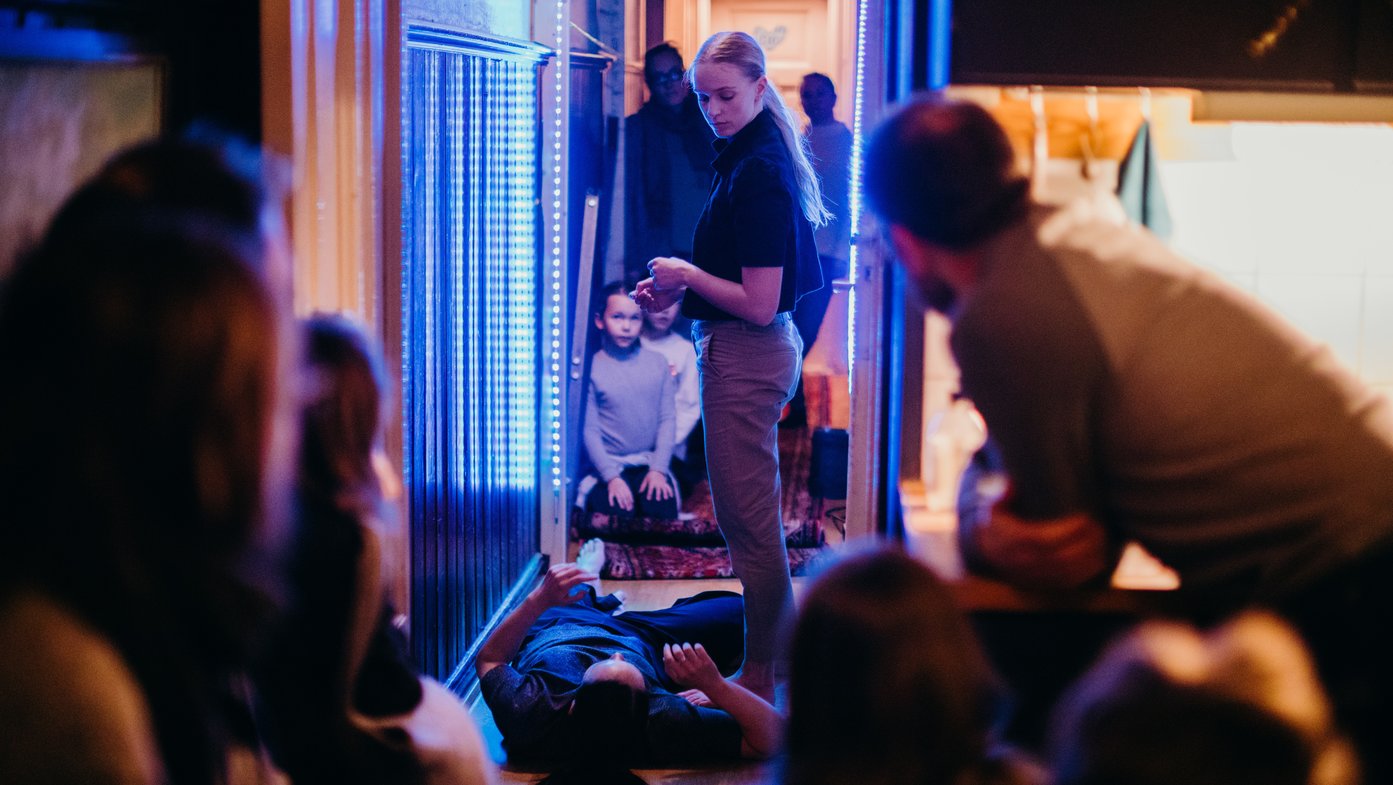 Photo: Tale Hendnes
Home is often a busy place. In the hustle and bustle of our daily lives we are all looking for just a little bit of quiet, a nice hot cup of silence. It is within these moments of quiet that our deepest thoughts arise. To honour this need, we have built a very special performance. "Silence" is performed in people's homes with four young women exploring thoughts, feelings, and revelations that arise when we find that perfect moment of silence. When you invite the performance into your home, movement, live music and moments of interactivity to share a very special experience with you and an invited audience.
Afterwards, over a cup of coffee or tea, you can get to know the performers, and let them get to know you. "Silence" is designed to adapt to all kinds of spaces, so it doesn´t matter how big or how small your home is, there is always room for a cup of silence.
"Silence" is a co-production by Panta Rei Dance Theatre, DansiT & Dansens Hus.
The performance is supported by Talent Norway and The Savings Bank Foundation DNB.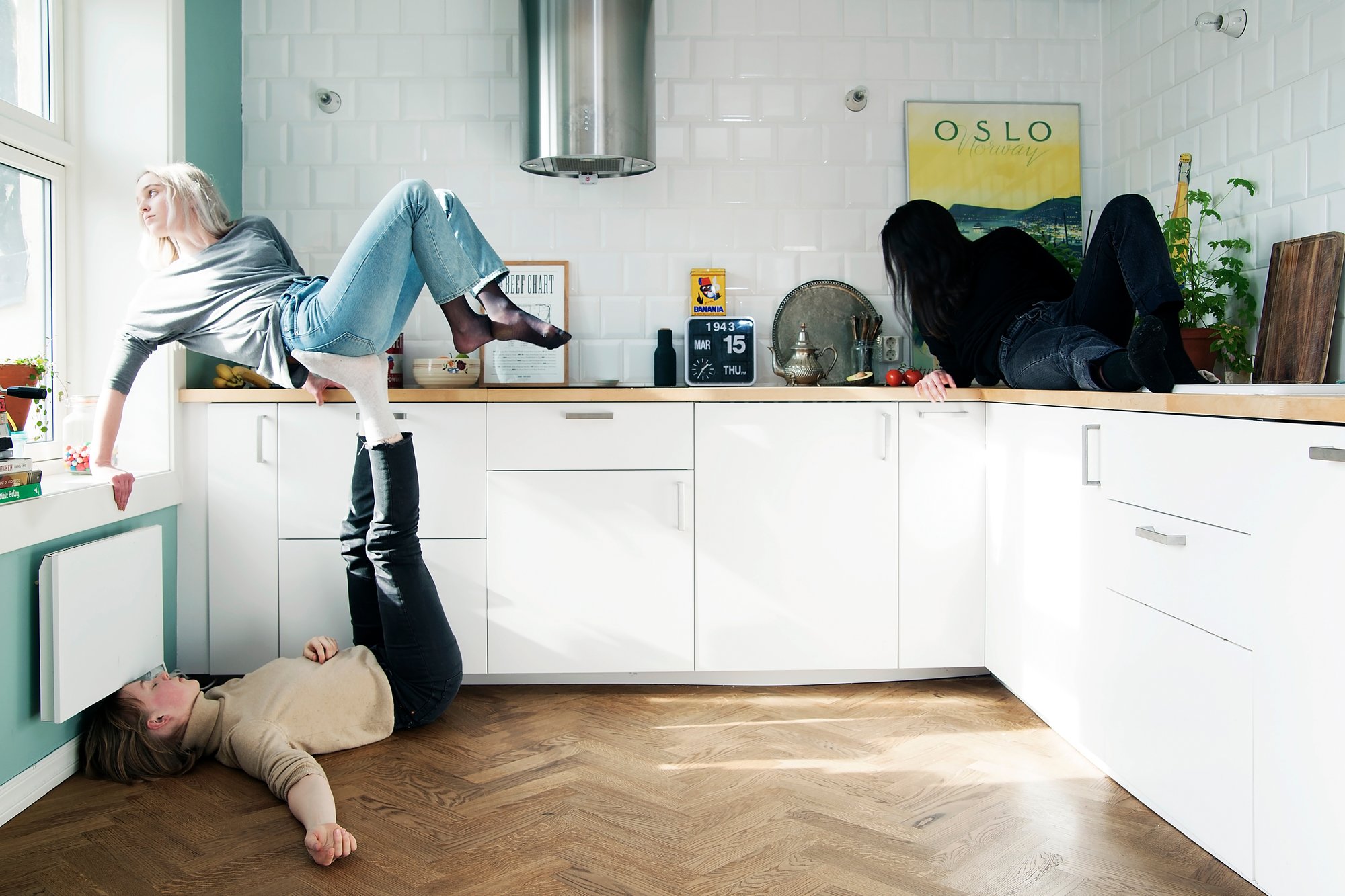 Review
Quotes
"We were impressed by the way the dancers made eye contact with each other and the audience. They communicated in a way that made it very interesting to watch. It was very nice that the performance was in an apartment. None of us had experienced anything like this performance before"
Traci Duodu, Young voices for Scenekunstbruket.
"The dancers in Silence show us the thoughts, feelings and acknowledgment one finds in a moment of silence"
Sunniva Inderhaug Nerbøvik, Romsdals Budstikke