Petals & Tales
Premiered November 30th at the SHOWBOX festival in Oslo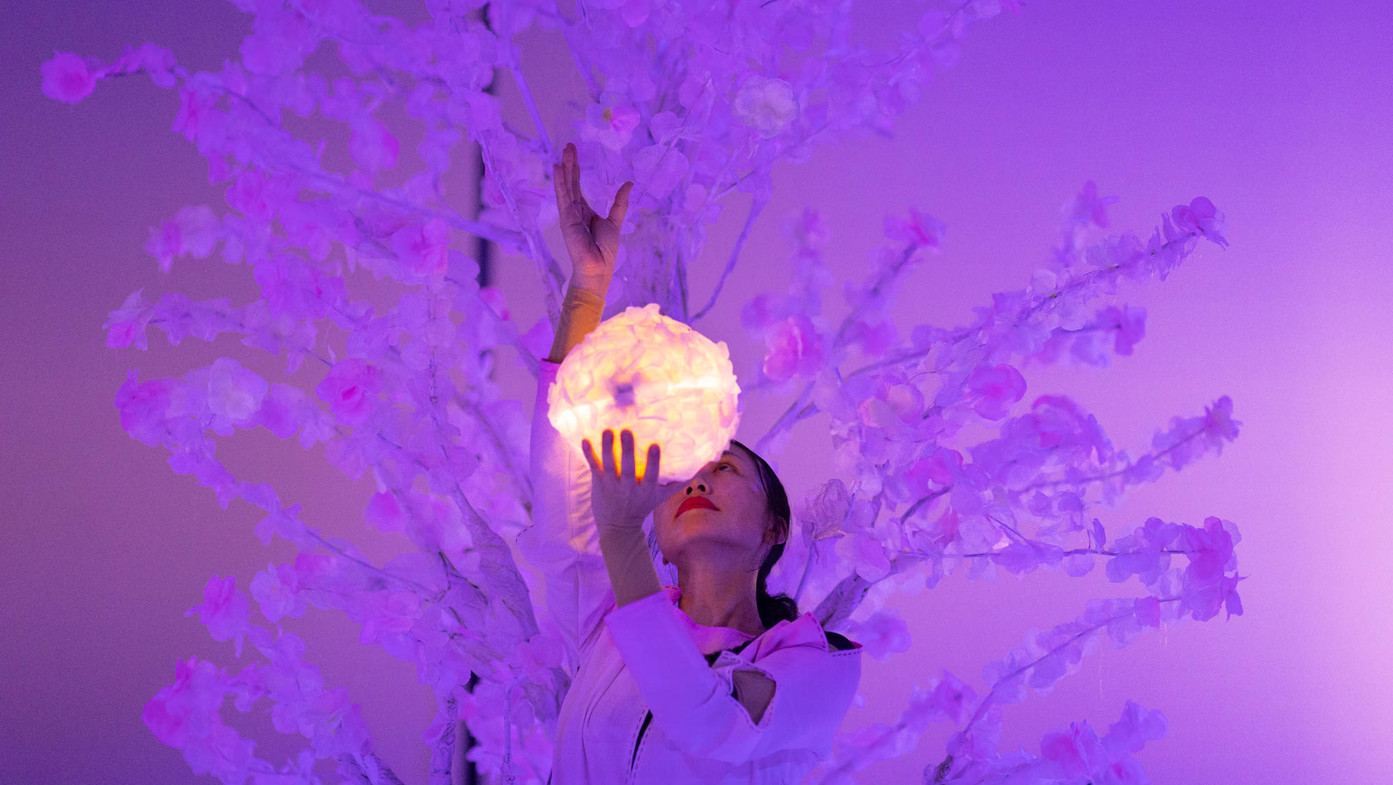 FOTO: NEIL NISBET/ARTICLE19 DANSER: KYUJA BAE
Petals & Tales is our brand-new performance featuring dance, music, poetry and fairy tales. The show, performed in the round, features a magic tree surrounded by hundreds of flower petals. Many surprises await our young audience during the show.
As we grow older does our imagination become less important? Do we let go of the magic? Why does everything have to make sense? As children transition into teenagers, they play less, forgoing imagination and fantasy for more serious pursuits and relationships as they try to find their place in the world. Can we remind children to hold on to the wonderful world of fairy tales?
We tell the story of the Flowerpot Man, a magical tale that encourages children to allow wonderful, incredible and improbable things to be a part of their lives.
The music and sound design is created by British composer Nathaniel Reed especially for the show. Petals & Tales is a collaboration between Panta Rei Danseteater (NO) and the Korean company SangSang Maru. The soundscape includes fairy tales and an original poem ´The Flowerpot Man´, that explores the central themes. For a Norwegian audience, Norwegian will be the main language in the soundscore. For tour to South Korea, the text will be delivered in Korean and for touring in English-speaking countries, the majority of the text will be in English.
The Flowerpot Man
So what became of the flowerpot man
who sat upon green leaves and sang of
sunflowers to the wind?
Each flower he held had a secret tale of
adventurous, magical, mystical things. And
he would pluck off the petals one by one to
throw them as high as he could in the air so
that we could begin our game.
Together we would chase each other
to catch them where they fell. And
hold them gently to our ears to catch
the whispered fragments
of the stories they contained.
But of course he disappeared, a long time ago
it seems. I suppose he tired of my
endless attempts to see reality in his
honey filled dreams. And flew from the
cage of my mind to find a free-er, younger
child with whom he could once again
make daisy chain tales, and comfort the
night away.
Amanda Banks