Audition TILT Grow 2024
Saturday 2 December / Dansens Hus (Physical audition by invitation) Monday 4 December / Dansens Hus (interview round by invitation)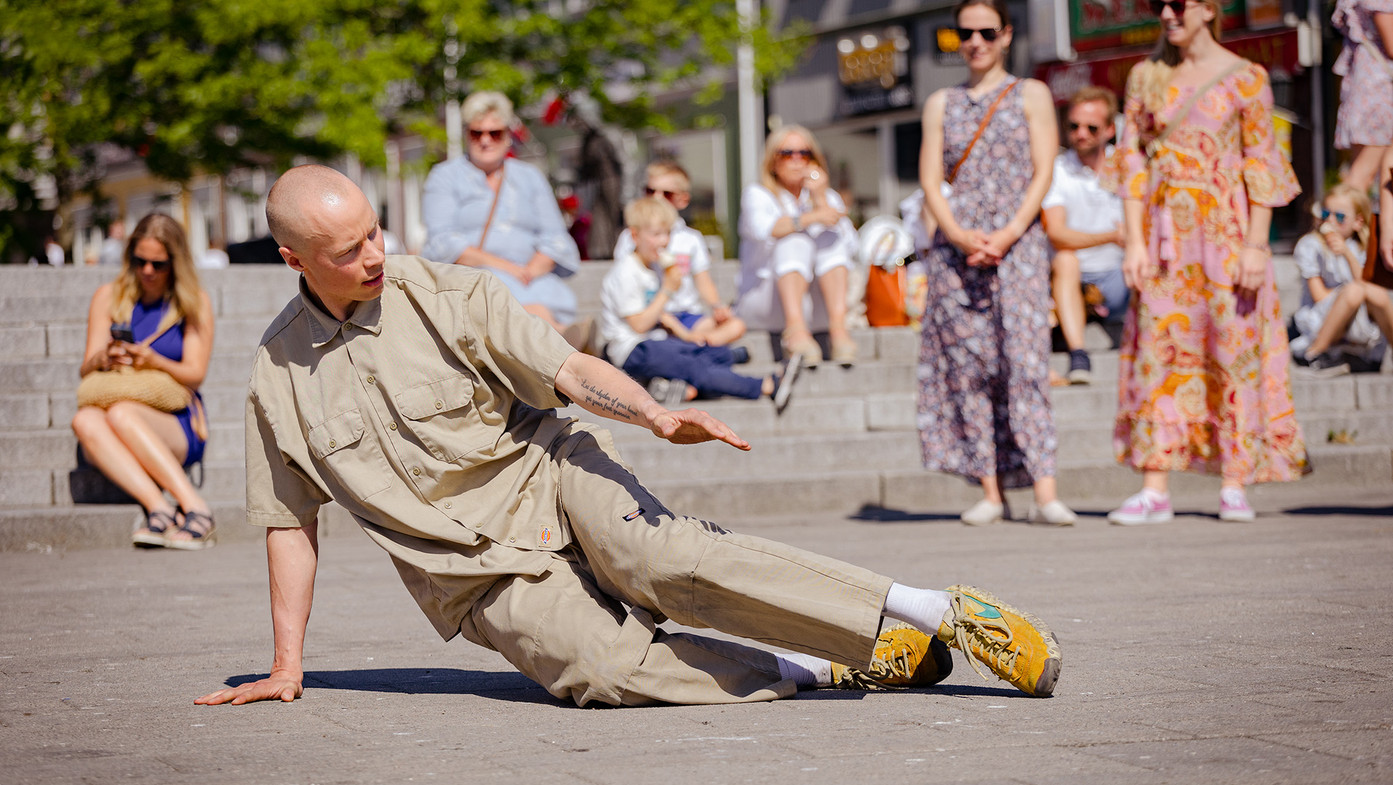 Panta Rei Dance Theatre is looking for high-level professional dance artists from all genres, for the talent program TILT Grow in 2024. The programme is particularly aimed at dance artists with a great interest in participating in projects that contribute to increased interest in dance among the population.
Saturday 2 December / Dansens Hus (Practical audition by invitation) Monday 4 December / Dansens Hus (interview round by invitation)
The application must contain:
1) CV, photo, video of solo work/film showing your artistic work in a clear way (max 10 min. we only accept link to Vimeo.)
2) A motivation letter (min. 1/2 A4 page and max. 1 A4 page) that says something about why this program is important to you.
3) Names of at least one choreographer and one mentor that you would like to work with and why. This point will not be decisive for the application processing. The motivation letter will be given greater weight.
All documents MUST be submitted together in one PDF.)
IMPORTANT

information:
Based on the application and video material – relevant applicants are invited to audition. All applicants will receive an answer, including those who do not receive an invitation.
You must be resident in Norway and with proximity to Eastern Norway to be considered.
The program will start in January 2024. "We emphasize that the motivation to participate in the programme is particularly important
We want a diversity of applicants across style, gender, functional variation, culture etc. – see here for more information about

TILT

Grow.
Send an application to julie@pantareidanseteater.com by November 20.
We seek high-level dance artists with strong performing skills and professional experience. You must have 3 years of dance education and/or be able to demonstrate professional work that extends over 3 years.
The audition is open to dancers within a variety of genres, and the dancer must be at a high technical level within their genre. We emphasize that the programme's artistic foundation is in the genres of dance theatre and contemporary dance, without these being prioritised in the selection.
For the programme, we want a broad group with regard to cultural background, genre background, identity, functional variation and gender expression. We appreciate individuality, strong performing and creative skills and/or artistic distinctiveness.
We collaborate with renowned choreographers and mentors. The talents who will be accepted into the program will:
● Receive guidance from a mentor throughout the project year 2024,
● Be a co-creative performer in a solo prepared in collaboration with a renowned choreographer,
● Participate in a tour in Oslo, Viken, Vestfold and Telemark counties with Panta Rei Danseteater's initiative for outdoor walking performances,
"Oslofjorden danser".
● Follow a series of seminars on management of own artistry,
● Gain valuable project management experience and be responsible for certain broad projects.
About
TILT

Grow:

TILT Grow is one of PRD's main initiatives and aims to promote outstanding performance in dance theatre/contemporary dance, as well as make participants more viable in a field that is constantly changing. The dancers will be selected to participate in a one-year talent program. The programme will annually produce one or more works for and with the talents in the programme. The performances will follow the broad project TILT on tour to host municipalities, cities, cultural centres and stages in the region where the project is carried out. The participants will plan and implement broad projects as part of the program and through this acquire competence in project management. The program includes a mentoring scheme, as well as several gatherings/seminars where participants meet artists and other relevant professionals who have succeeded in their field.
"This year we are tailoring TILT for Oslo, Viken, Vestfold and Telemark, with an artistic ambition to create exciting dance art together with exceptional performers and a group of choreographers who we admire and believe will challenge and provide inspiration to the participants in the program TILT Grow", says artistic director of Panta Rei Dance Theatre, Anne Ekenes.
Implementation:
The seminar series will mainly be held in spring 2024, as well as in the autumn. The timing of the mentor meetings is agreed between talent and mentor. The rehearsal period will run over two weeks with the goal of creating a solo in 5 minutes. The rehearsal period will be conducted in May/June. The tour and implementation of broad-based projects in TILT will run for up to 4 weeks in June and August 2024.
Honors
For the dancers selected for the talent program in 2024, the production of solo, project management and touring under TILT Grow will be honored. The seminars, training and mentor meetings are free of charge. Travel and accommodation in connection with production weeks in Oslo are not covered. You should preferably have your work in Eastern Norway. Travel is covered for participation in seminars based on discretionary assessment (depending on where the participants come from and how far this is from the seminar site).
In 2024, the talent program TILT Grow will take place for the seventh time. The program is supported by Talent Norway and Sparebankstiftelsen DNB, and is carried out in collaboration with Dansens Hus.