Oslofjorden Danser at Sundbysand Gård
A local dance performance from Oslofjorden Danser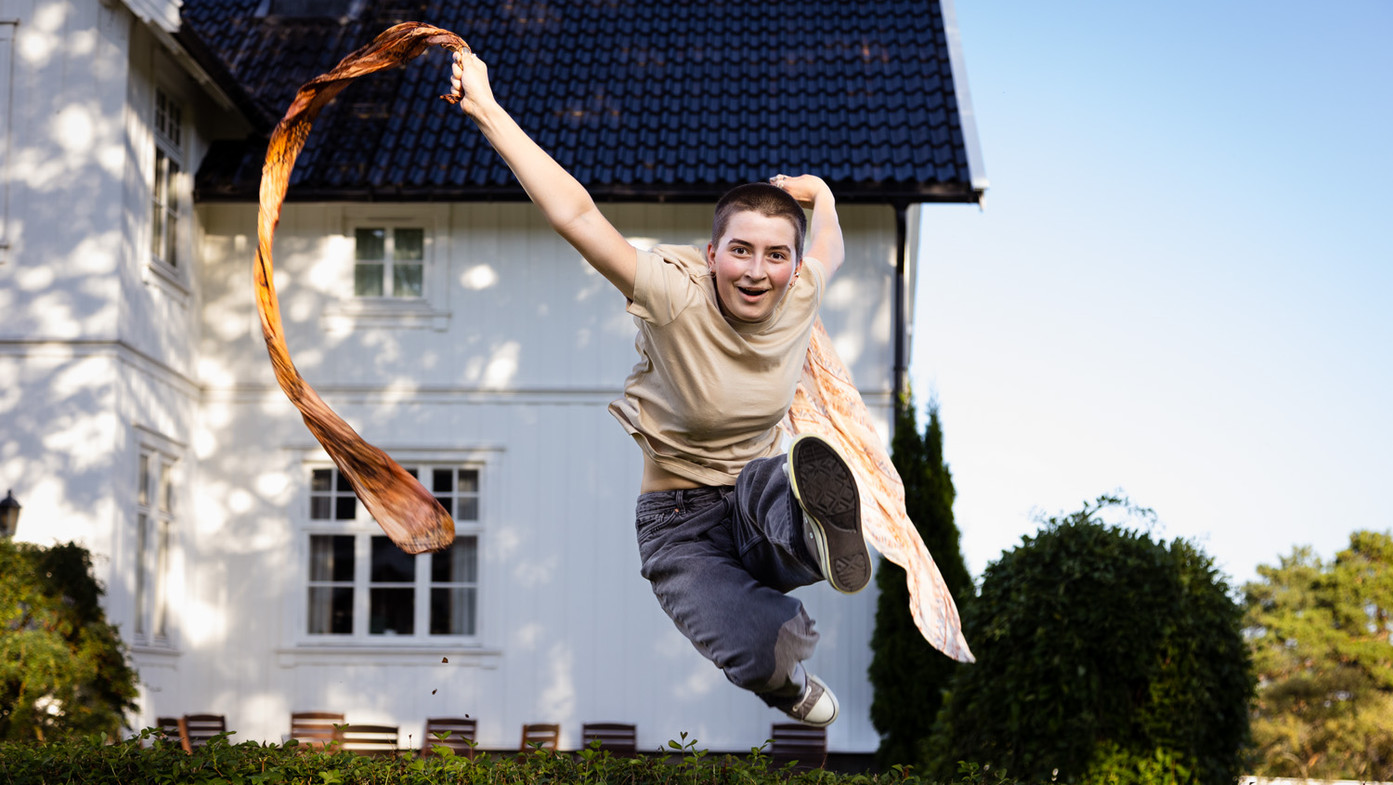 Foto: Neil Nisbet/Article19
"OSLOFJORDEN DANSER" has staged the Oslo fjord through a series of dance walks. On Sunday 28 August we danced at beautiful Sundbysand Gård in Asker!
Young dancers from KGB Dance and Ballet and Asker Cultural School took the audience through scenic locations in Asker. The dancers showed several pieces choreographed by Ian Yves Ancheta, Laura Perrot and Maren Grønstad from the talent program TILT Grow. These also presented their own solo created in collaboration with a starring cast of Norwegian and international choreographers. Together with the dancers, Røyken pikekor delivered beautiful singing, and the two great artists Emma Jansen and Maja Jansen presented and sold their own artistic creations.
The performance "Farm in Motion" became a fun and playful dance party, exploring movement in community, and community in motion. The audience was guided around the beautiful farm in a charming and interactive way. After the performances, coffee and pastries were sold on the farm. There were two sold-out performances, and a large number of audience members who experienced a great success!