You don't have to be an expert to take a stand.
"It is essential that art and cultural institutions take a stand," says dance artist and research assistant Sara Christophersen.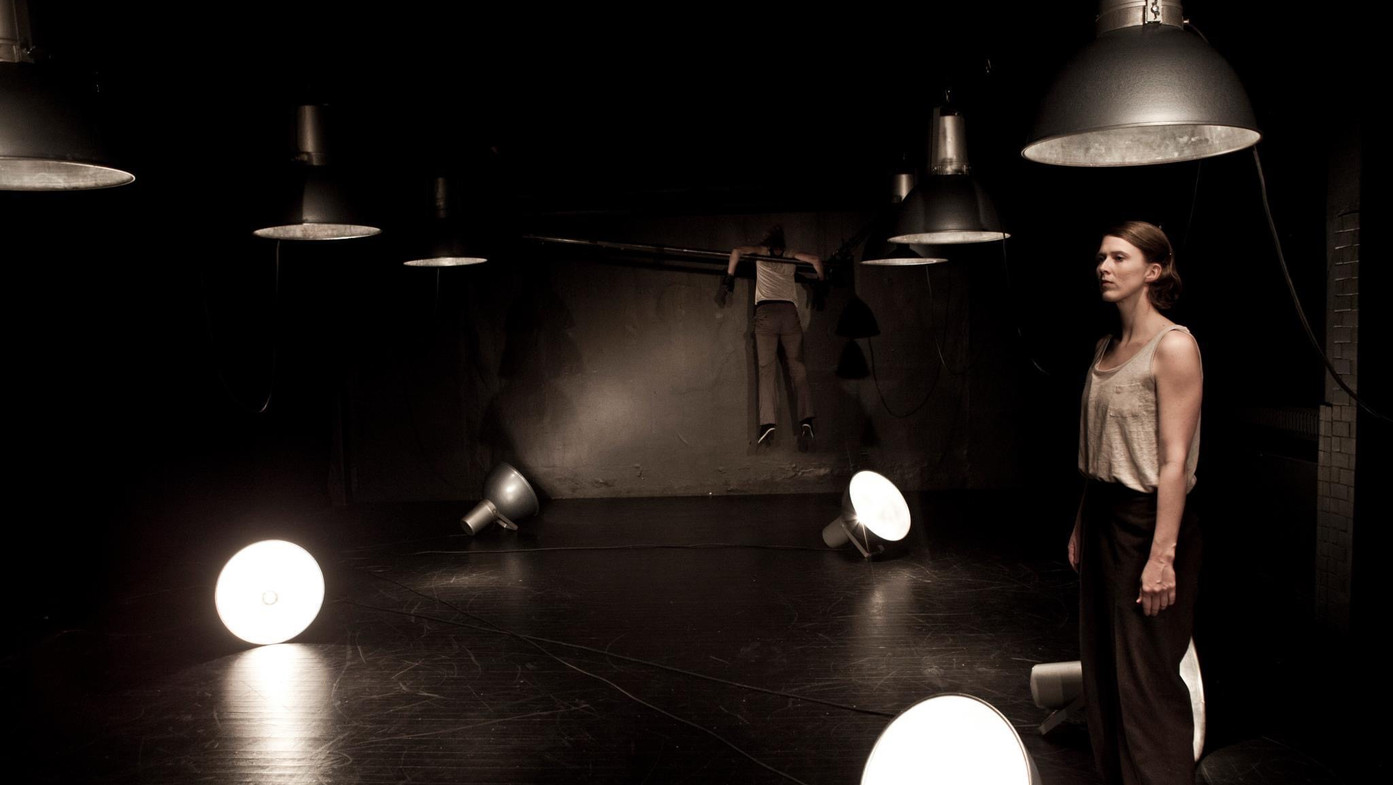 Dance artist Sara Christophersen advocates what Norwegian dance artists can do in the ongoing war situation in Ukraine.
Sara Christoffersen works at the peace research institute PRIO as a research assistant. Christoffersen lived and finished high school in Jerusalem before the second intifada broke out. It made a huge impression on a young dance student. Since then, she has worked actively to find ways to unite dance and politics. She wrote a master's degree in dance in Palestine in the autumn of 2020, and through her work at PRIO she gets the opportunity to go into depth with her research work.
At PRIO she is affiliated with the Centre on Culture and Violent Conflict.
"The centre works with different approaches from a research standpoint to issues related to art and culture in situations and contexts of war and conflict," explains Christoffersen.
"Being able to continue working at the centre gives me the opportunity to delve into what felt like scratching the surface while working on the master's,"
Christoffersen has been repeatedly asked if her degree was a farewell to dance. It's not. Rather, the master's degree has been a natural continuation of what she has always worked on and been interested in in dance art.
"In the beginning, the master was thought of as a tool into the artistic work. Eventually, I realized that the work on academia and art could coincide. The two fields came closer together while working at PRIO. Today, more dance artists are taking academic master's degrees," she says.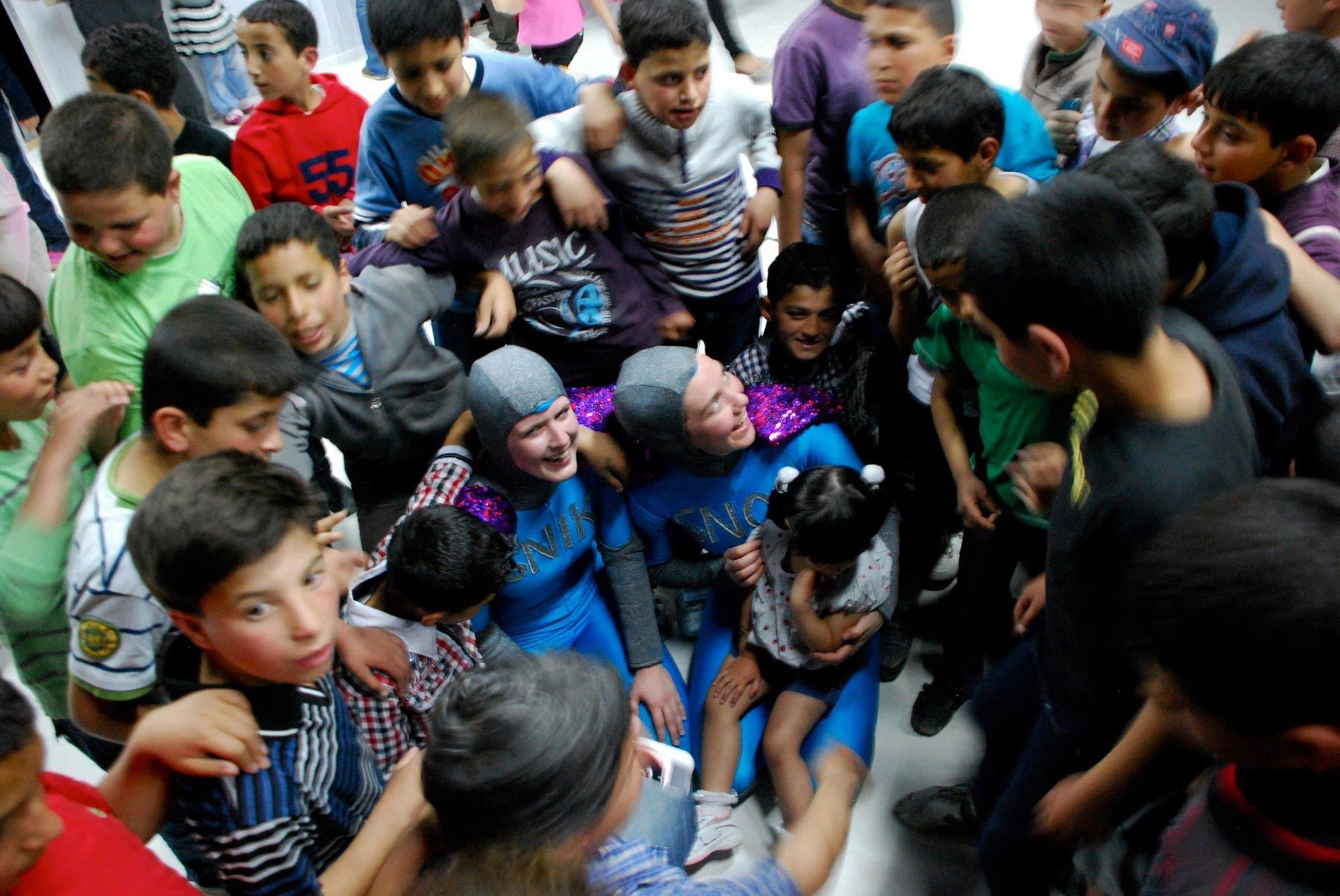 Lived and completed high school in Jerusalem
The road to human geography came through several of her own projects as a freelancer for ten years, including close cooperation as well as several collaborations with Helle Siljeholm in the Middle East – Jordan, Lebanon and Palestine.
Christophersen in particular experienced two things that were interesting from a choreographic and dance perspective; one is that human geography is a spatial subject. She explains that the subject has a lot in common with choreography and dance, especially how one thinks about, and relates to space. In addition, the subject is critical and political: how can dance relate to different understandings of the political picture?
"I lived and finished high school in Jerusalem before the second intifada broke out. Of course, it made a huge impression on me and I have many long-lasting friendships from that time,"
After high school, Christophersen attended Sunnhordland folk high school for a year before embarking on a Bachelor's degree in dance and choreography at Laban. Throughout her studies in the 2000s, the politically engaged dance artist felt that there was not much room for the political in dance.
"Maybe it was a less political time?" I don't know… But I remember skipping a ballet class to take part in a large demonstration when the U.S. invaded Iraq in 2003. It punished itself. There was definitely no room or understanding that I would demonstrate," she says.
"I remember thinking it was very strange that I couldn't take time off from a ballet session to demonstrate against war. There was somehow no chance to discuss or take in what happened out in the world in the studio."
Having lived close to conflict in Palestine, Christofferen has always been looking for an opportunity to unite dance and the political.
"It cannot be the case that the dance should be far beyond the world we live in? The dance exists in a context. When I moved back to Norway after graduation, I worked actively to find a way to unite politics and dance. The entrance was all the contacts I had in the Middle East," she says.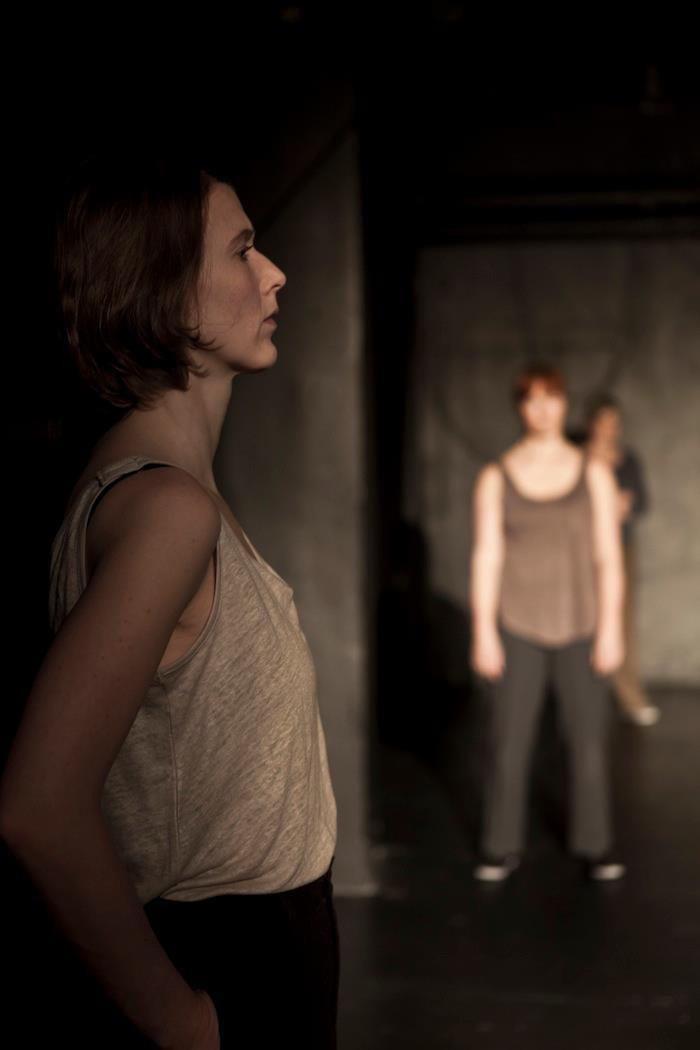 Important to know about the overall and unifying reaction
What is the significance of your background for the thoughts and reflections you are now making in connection with the situation in Ukraine?
"I think that the situation, the aggression and the war that has now been started in Ukraine is absolutely terrible and destroys the lives of many people. It's an acute situation. There's really no word for what we're witnessing. I feel a lot of emotions at the same time."
"On the one hand, it is nice to see that so many people stand together against the war and that there is a collective international condemnation of the military attack. At the same time, I find it difficult that there is not the same unanimous condemnation of other aggressive events and wars. Ukraine is not the only place experiencing military aggression right now."
At the same time, it is important to raise awareness of the overall and unifying reaction in the world right now. "We will stand up for Ukraine with all our power." says Christoffersen
"It is important and good that people across countries agree on sanctions and sanctions against the regime in Russia. This allows for reflection. As a society, we see the result of a unified international resistance that can be included in peace efforts elsewhere in the world as well. What is happening in Ukraine is a disaster, and we will stand in solidarity with that. At the same time, we should reflect on the response this triggers. Can other places in the world that also experience war and military aggression face the same solidarity?"
In light of your experiences and work, what role can art play in conflict situations?
"I don't have the lived experience of being an artist in a war situation, but I can say a little bit from the conversations I have had with artists with this experience."
"When the bombs fall, it is primarily about surviving and navigating an acute situation with the rest of the population. Often artists go into other roles to help fellow human beings in need and in the best possible way stand up for the injustices that afflict the population. More people also use their expertise as artists and art to process fear and trauma triggered by conflict or war."
"Art becomes a way of expressing itself when the verbal language does not extend."
The dance helps to create movement where there is otherwise little room for movement
Christoffersen says that artists living in long-term crises can feel discouraged, and that they may find that their work in a broader perspective is unimportant. Several Palestinian artists she works with often stress that their work will neither stop the occupation nor change the conditions of power.
At the same time, several people point out that the small work on the ground matters, Christoffersen emphasizes, especially the physical through the body, i.e. the body that is initiated through dance.
"Many artists in Palestine describe that dance has become a place where they can express themselves and a space for opportunity. They've found a language by moving. And they talk about how this sense of mastery, i.e. that the body masters difficult physical movements, initiates a process that allows one to stretch both the body, the imagination and the thoughts."
Several people talk about how through the dance they have gained hope. It is strong to experience. Many work in the local community, with children and young people, which in turn creates ripple effects in society.
"It is easy to think that dance and art are not important in a war situation, but it has the potential to create important social spaces and opportunities for expressing oneself. The dance can help create movement where there is otherwise little room for movement."
Christoffersen thinks here about movement specifically, moving from one place to another, but also metaphorical movement – where we reach out.
"Moreover, several Russian artists have taken an important role in criticizing the incumbent regime in Russia in general, and Putin in particular. Russian artists and cultural workers have resigned their positions in protest against the war and publicly criticize Putin's regime. They put themselves in a very vulnerable position, and we have to protect them. At the same time, it is important to point out that art and cultural institutions often become symbolic flagships for nations, where art, culture and sports are used to promote a regime and a nation."
It is therefore important to introduce both a cultural and sports boycott with the aim of hitting the institutions, according to her research assistant.
Of course, boycotts will also affect individuals, but we should not let ordinary Russians go out as much as possible. It is not the general population that started this war. By the way, I would like to have a bigger discussion about sports and cultural boycotts. In particular, I want to hear the voices of those who work extensively across Norway and Russia, and artists who have always been regime critical. What are they thinking? We need to ask questions. What can boycotts contribute? How do we resort to nonviolent means? What opportunities do we have? It's nice to show support and solidarity, but the next step is active action. Action that shows that we cannot accept this."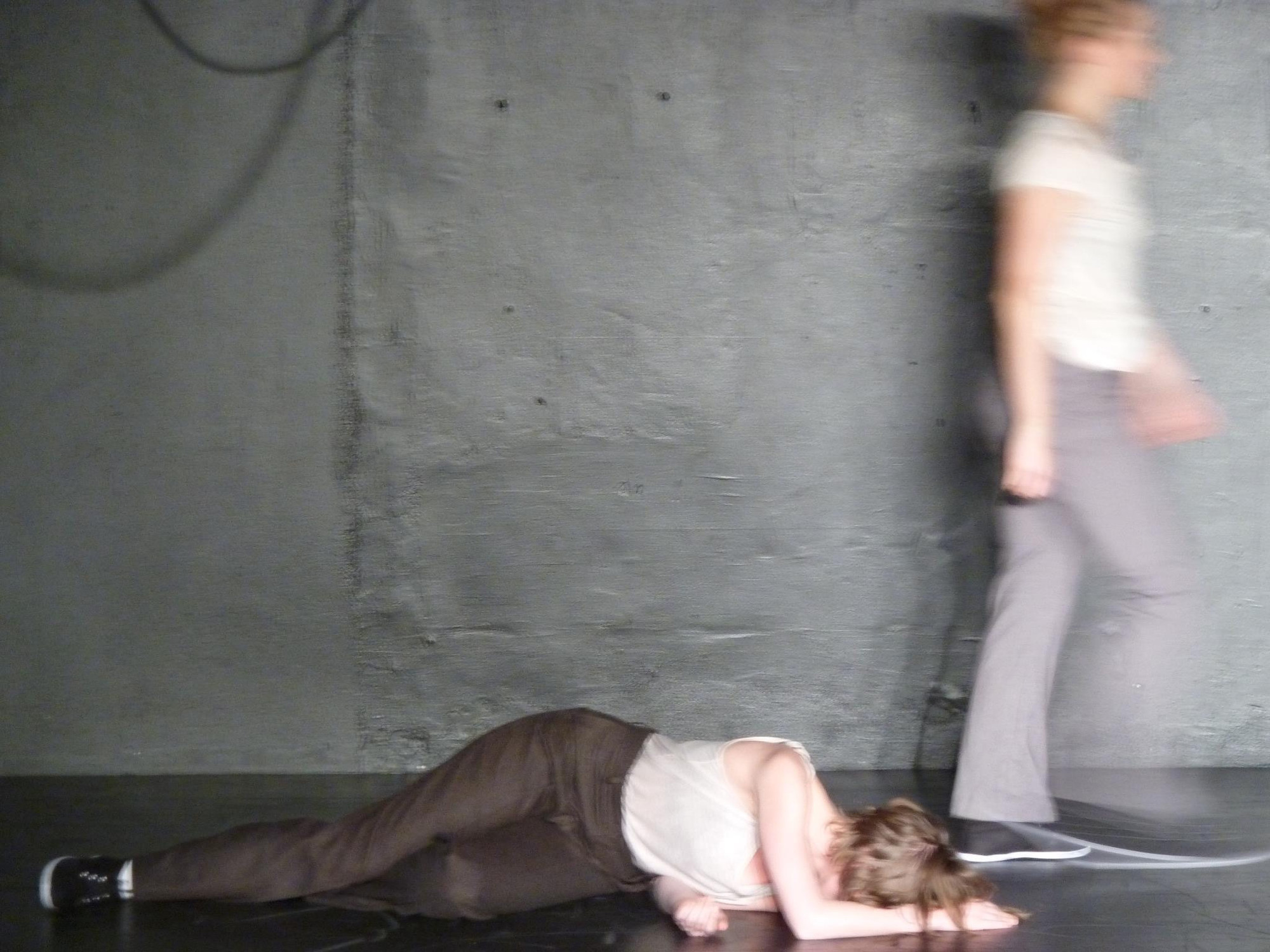 Essentially, art and cultural institutions take a stand
What is the most important thing we as Norwegian dance artists can do in this situation?
"Standing in solidarity with someone who experiences war is very important. Just expressing support in public actually matters. It means you're seen, that you have someone who supports you out in the world. Right now, we are witnessing a tremendous collective global response and numerous declarations of solidarity. It is essential that art and cultural institutions take a stand, support the population, impose sanctions and send money through trusted organizations," explains Christoffersen. These actions, in turn, can help to initiate a reflection on why we took a stand right now."
"What makes me mobilize now and maybe not at other times? Perhaps the situation we find ourselves in now and the way we act can make us not afraid to take a stand a little more often? Perhaps we can provide the same support to other people who are in similar conflicts and extreme situations in other parts of the world?"
"You don't have to be an expert to take a stand. It is always the civilian population that is worst affected in a war. The civilian population in all corners of the world always needs our support and solidarity."