Tilt Grow Talents for 2022
Get to know this year's nine dance artists.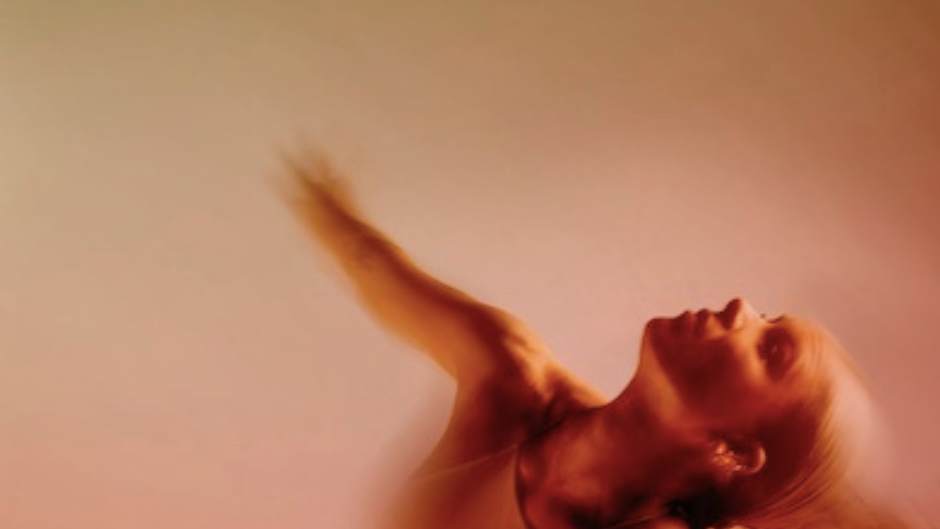 Foto: Yaniv Cohen
In 2022,
TILT

Grow will be released for the fifth time. Among many skilled applicants, nine dance artists have escaped through the eye of the needle.

Panta Rei Danseteater's talent program TILT Grow promotes dance performance alongside nurturing a new generation of dance artists in an ever-changing field. The programme is supported by Talent Norway and Sparebankstiftelsen DNB.

"This year's talents have strong performing and creative skills. In addition, they have new and exciting perspectives on how we can ensure increased interest in dance. It will be an fantastic year in Øvre Romerike, Asker and Gamle Oslo, says Artistic Director of Panta Rei Danseteater Anne Ekenes.
The Talents For 2022
Vilja Tjemsland Kwasny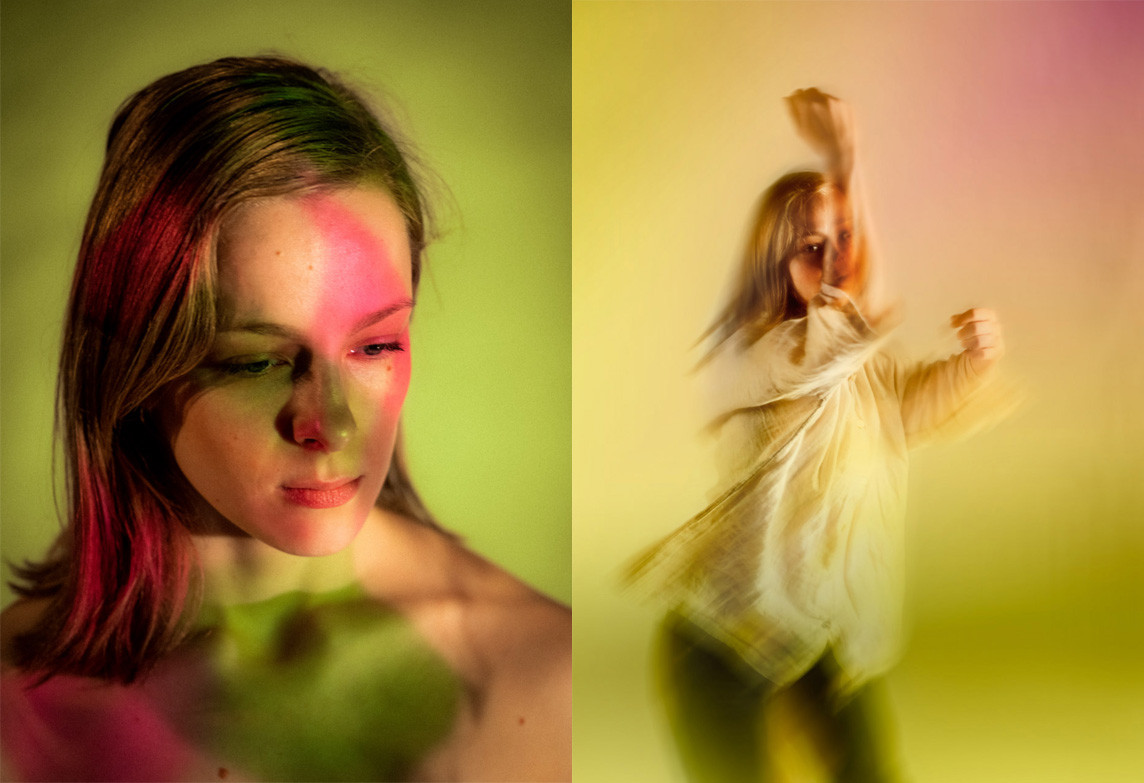 Vilja Tjemsland Kwasny is a Norwegian/Polish dancer. She studied at the Royal Swedish Academy of Sciences and the Oslo National Academy of the Arts. Vilja has worked both as a freelance dancer and as a company member in Nagelhus Schia Productions and Carte Blanche.
"Dance holds so much. I like to work both physically and more conceptually, but above all dance is about communication, unity and collaboration for me," says Tjemsland Kwasny.
"How can we find solutions to different problems, questions and interests together? I find it exciting when a diverse group is working towards a common understanding of something, and that this "something" can be so many [different things]. There are many challenges with being a dancer today, but one of the biggest things for me is maintaining continuous development due to a lack of work. This in turn leads to other challenges such as financial concern, but also mental trials of not being able to do what one wants. You must have a lot of mental strength as a dancer. The ups are big, and the downturns just as dramatic."
Ian Yves Ancheta (SE)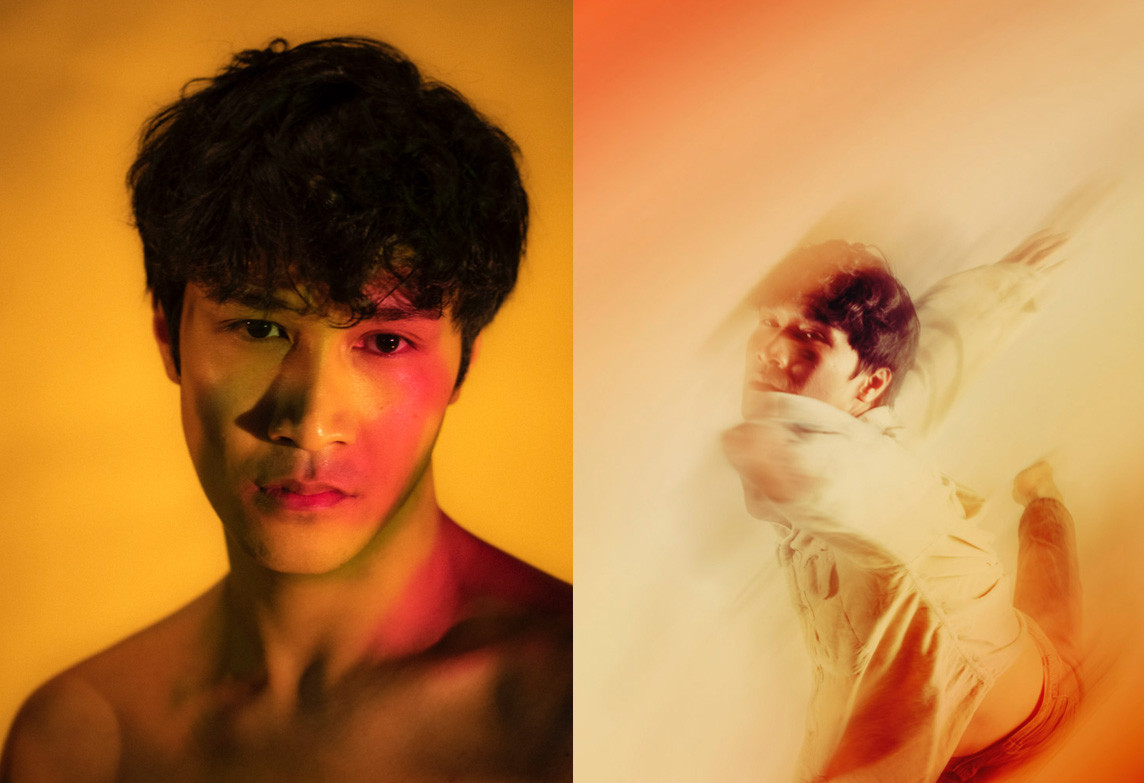 Ian Yves Ancheta (SE) is a dancer, performer and choreographer. His first encounter with dance was as a participant in New School Hip hop, which led to an interest in musicality and fragmented movement qualities.
He holds a bachelor's degree in dance from ArtEZ – University of the Arts, and since 2019 has been supported by the organization Dansateliers to research, and produce, his own works for various theatres and festivals.
As a dancer, Ian has worked with choreographers such as Conny Janssen, Ingrid Berger Myhre and Tom Weinberger to name but a few. He was also a participant in the talent program NSP 2 Nagelhus Schia Productions in 2021/22.
"I am interested in humor and playfulness. The focus on being present is an important element of my work, and I am as keen to reveal more about myself as I am concerned with revealing the audience," says Yves Ancheta. I believe that the responsibility we have to build a larger dance audience is something we should talk more about."
Laura Perrot
Laura Perrot is a French dance artist with a master's degree from the NSCD in England (2013-2017). Her professional career started as an apprentice at Ace Dance and Music in Birmingham (UK).
In 2018, Perrot worked with the Irene K Company and the Francesca Selva Company, before joining the imPerfect Dancers Company, where she worked for three years with choreographer Walter Matteini, and performed internationally. She now lives in Oslo as a freelancer, and wants to combine various dance projects in addition to developing her own works.
Gard Hjertaas Bjørnson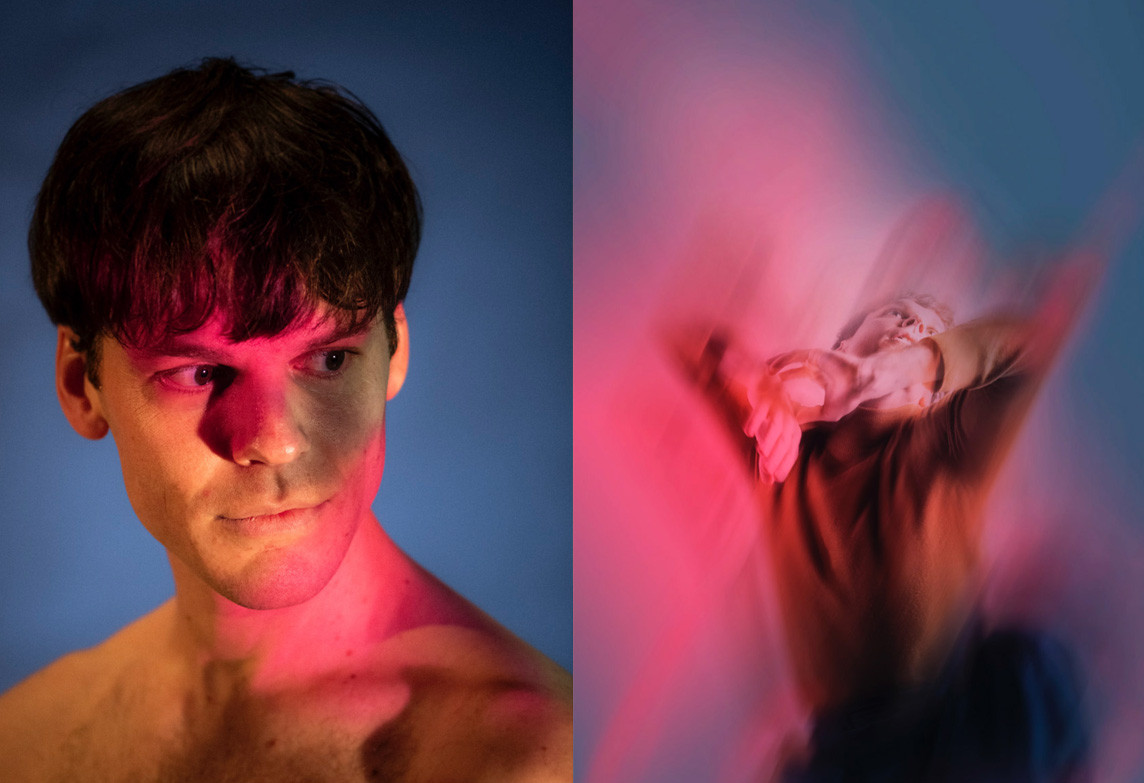 Gard Hjertaas Bjørnson was educated at the Oslo National Academy of the Arts, with a BA in Jazz dance, and a further education in the PPU. He is a dynamic, physical and musical dancer, with broad experience in the entire dance profession.
As a dancer, he has worked closely with the Oslo Dance Ensemble from 2011 to 2016, with choreographers such as Masja Abrahamsen, Karl E. Nedregaard and Knut A. Flatner, Jo Strømgren, Ole Martin Meland and Fredrik "Benke" Rydman to name a few. During his time at ODE he has also participated in several tours with riksteateret. A choreographer of special importance is Emilia Adelöw, with whom he has worked closely and creatively since 2012, with her last two performances STORM and Onlylight.
In recent years, Gard has participated in a number of musicals, as well as choreographed and participated in, among other things, the TV show Skal vi danse, where he has participated in all seasons since 2015, both as a dancer, choreographer and coach. In 2010 he got to work with the international and renowned choreographer Nakul Dev Mahajan during the Nobel Peace Prize Concert, with a number of national and international dancers.
He is engaged in the development of dance and teaches at various schools such as Oslo Kulturskole, Spin Off and KHiO. He has also held various positions in NODA. Gard joined the Actor and Dance Alliance in 2019.
"I am interested in exploring the body's potential, especially in terms of how it changes with time. What happens to the instrument as we get older and how can the body be used and developed?" How do artistic values change as we accumulate time and knowledge?"
"The dance field is a young field with many ups and downs where it is challenged in many ways. Sustainability and diversity are some of the challenges I know the most. How can we embrace a wider range of the field and maintain employment and viability around works and artistry? How to "persevere" in a field that promotes youth, volatile productions and little financial means? And how can one possibly help to create change around these issues?"
Clarice Ekperedinma Okeke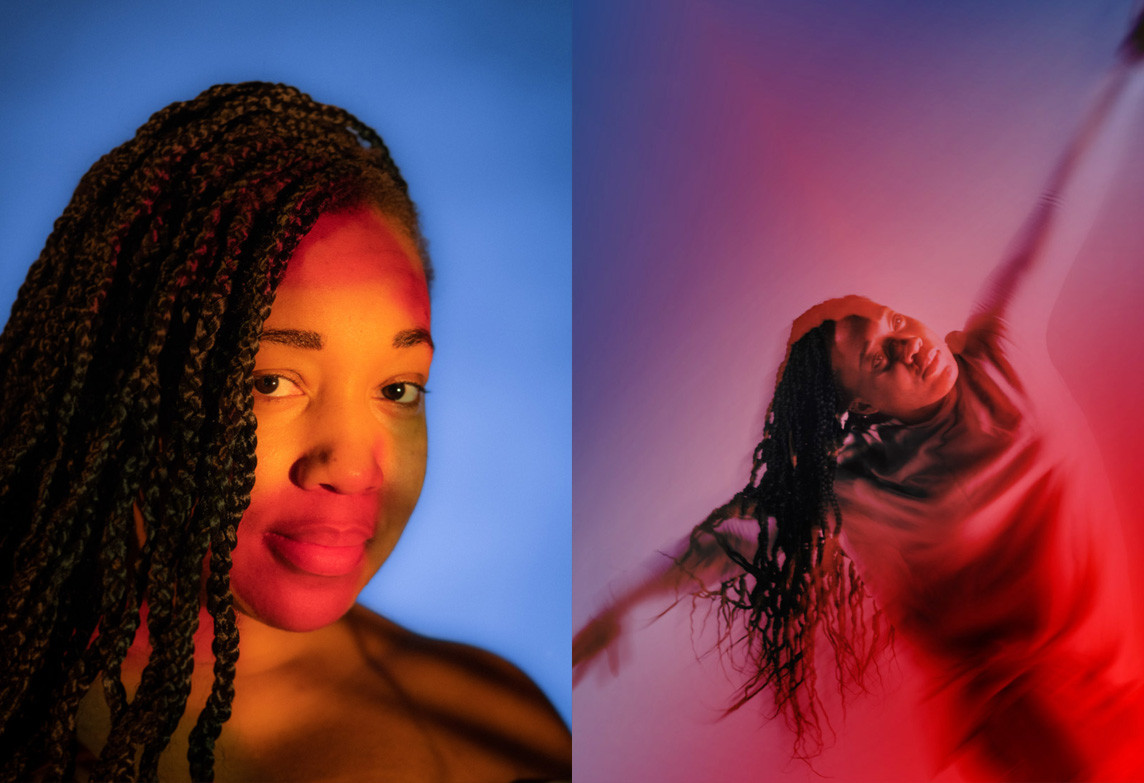 Clarice Ekperedinma Okeke started dancing at a young age. This led her to Tabanka Dance Ensemble where she worked for 10 years. During this time, she gained a lot of knowledge about African and Caribbean dance traditions, spiritual traditions and rituals. With an interest in Healing Arts, Clarice combines both dance and healing, which has led to the creation of the Titiayo – healing center.
"I am interested in exploring cultural expressions, the use of movement and dance in an ethical and social context. Also in combination with mental health, healing, meditation and mindfulness," says Ekperedinma Okeke. "In my opinion, the mental, emotional and physical elements of dance are the elements that create the magic and uniqueness of the dance's art field. Through breathing and movement, I want to explore and create connections between dance, healing, mindfulness and holistic health."
"I think one of the biggest challenges in the dance field is dealing with the ego – "the voice in our head". Many dancers engage in a lot of negative self-talk, compare themselves to other dancers, let the pressure take over and have difficulty dealing with uncertainty and expectations. Another challenge in our field is the lack of permanent jobs. I think this causes many dancers to stop dancing or take on other jobs that take focus away from the creative works."
Maren Grønstad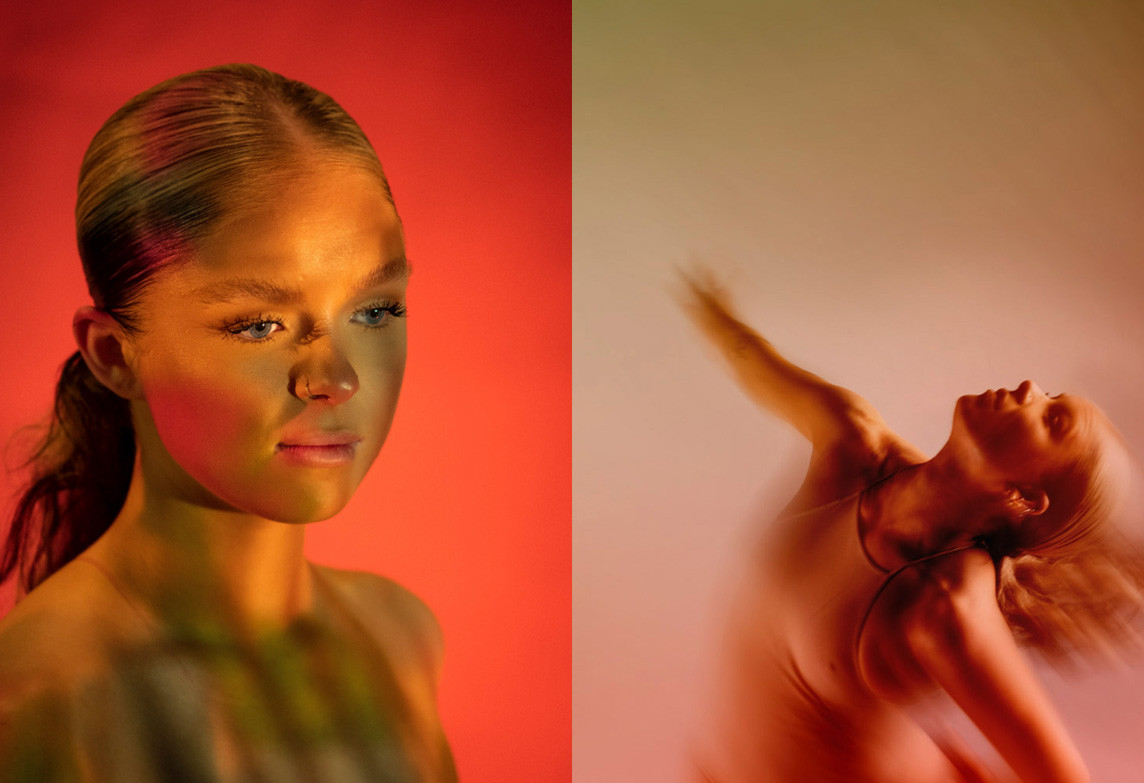 Maren Grønstad is a 22-year-old dancer from Oslo, with a lot of love for contemporary dance. Throughout her childhood, she was always interested in trying out new things, and switched leisure activities every two weeks.
She was caught by the dance bug as soon as she took her first dance class and is interested in diving deeper into contemporary dance in particular. She has a BA in contemporary dance from KHiO, and in recent years has worked with a number of talented dancers and choreographers.
"I am very grateful that I had the opportunity to participate in TILT grow 2022. Here I am supported by good professionals to guide me through a process that involves, among other things, developing who I am as a creative dance artist. This project is going to be awesome! I can't wait!"
Marianne Haugli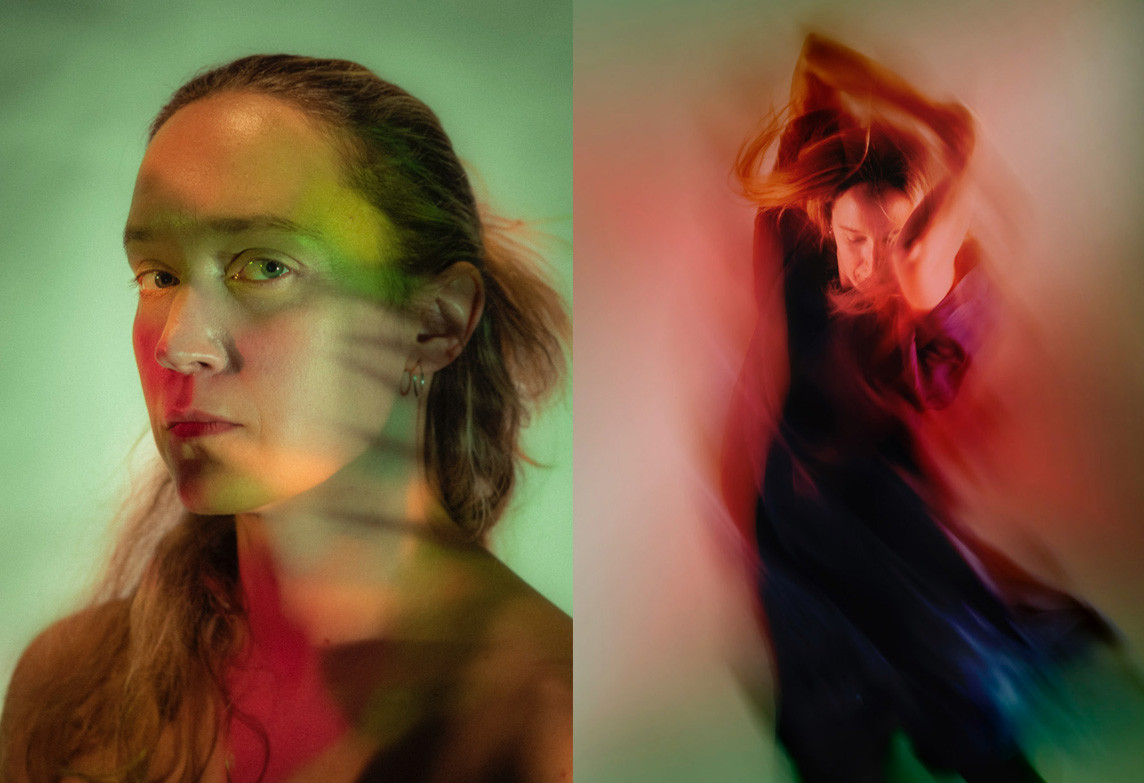 Marianne Haugli is a Norwegian dance artist with over 15 years of experience in the field. She was educated at KHiO in 2005, and has since worked with leading choreographers such as Ingun Bjørnsgaard Prosjekt, Hege Haagenrud, Dans design, Yaniv Cohen, Kjersti Alveberg and more.
She also choreographs her own works, and has a strong connection to Asker Municipality with her work. In addition, she works nationally and internationally as a fashion choreographer and regularly travels to Copenhagen to stage major productions for Ganni, Marimekko, Cecilie Bahnsen, Rodebjer, By Marlene Birger, Rains and more.
"I really enjoy hovering between art and fashion, and I love the variety of my work," she says.
Haugli often works with people without experience in dance, and also teaches children creative dance. This year she is studying pedagogy at the Academy to draw new inspiration for her work.
Sofia Farrah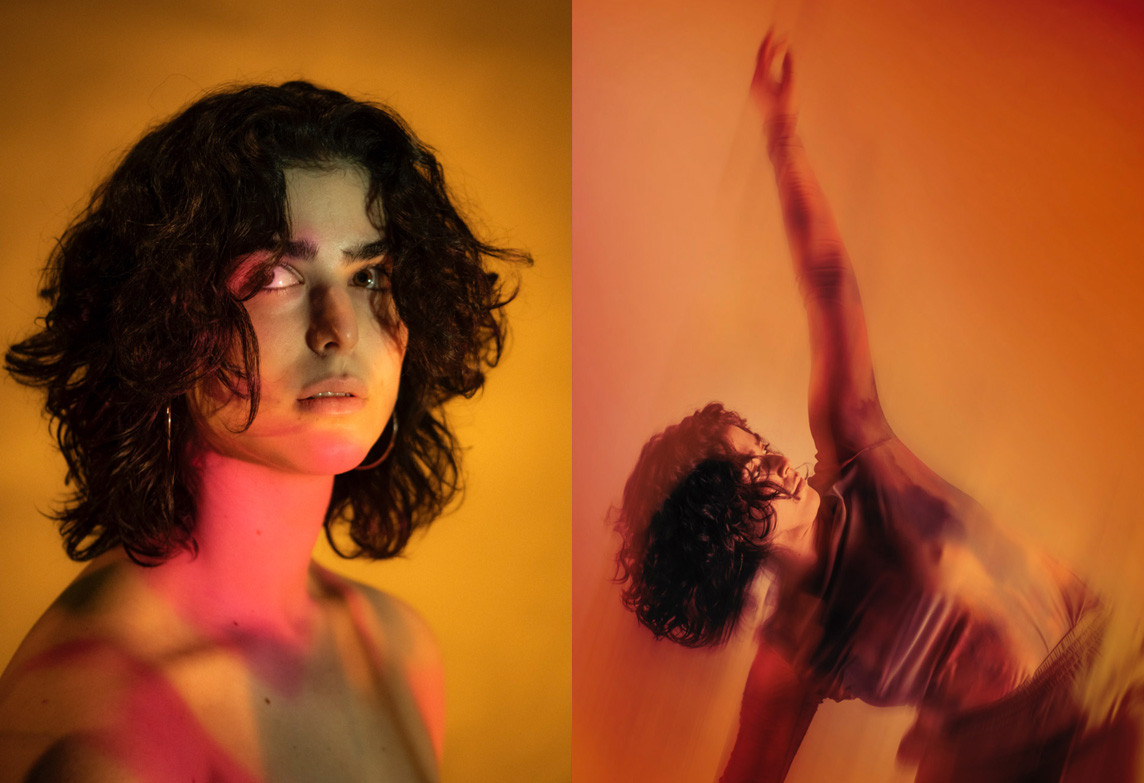 Sofia Farrah is a Norwegian-American dancer who started dancing at the age of 12 in her hometown. She had a busy schedule and attended numerous open classes at ODC and Alonzo King LINES (San Francisco), and later studied at the Steps Conservatory (New York), Bårdar Academy (Oslo), and the San Francisco Conservatory of Dance summer intensive. She has worked with Manakin Dance Theatre, The Fosse Verdon Legacy and Billy Griffin through Steps as well as choreographing her own works, including a piece in the pipeline for summer 2022. She is also a writer and teaches Steele Pilates.
"At the moment I am very interested in discovering who I am in my body, like my body, like myself. I have become accustomed to instability in my ministry, and it interests me to know more about my strengths and weaknesses and how to turn perceived weakness into strength. I think this type of work is naturally related to how I want to partner with people around me. What values does society hold together, what values do everyone move?" How do we use our values as tools so that we can benefit each other emotionally, physically and financially, so that we can achieve a safer and more fruitful life?"
"In Norway and in the US, dance is still considered something that people do "for love" or "for fun" – it is not worth valuing because it is not work, but dance means so much to the human experience, and in my opinion should be valued higher in all meanings of the word."
Mathilde Caeyers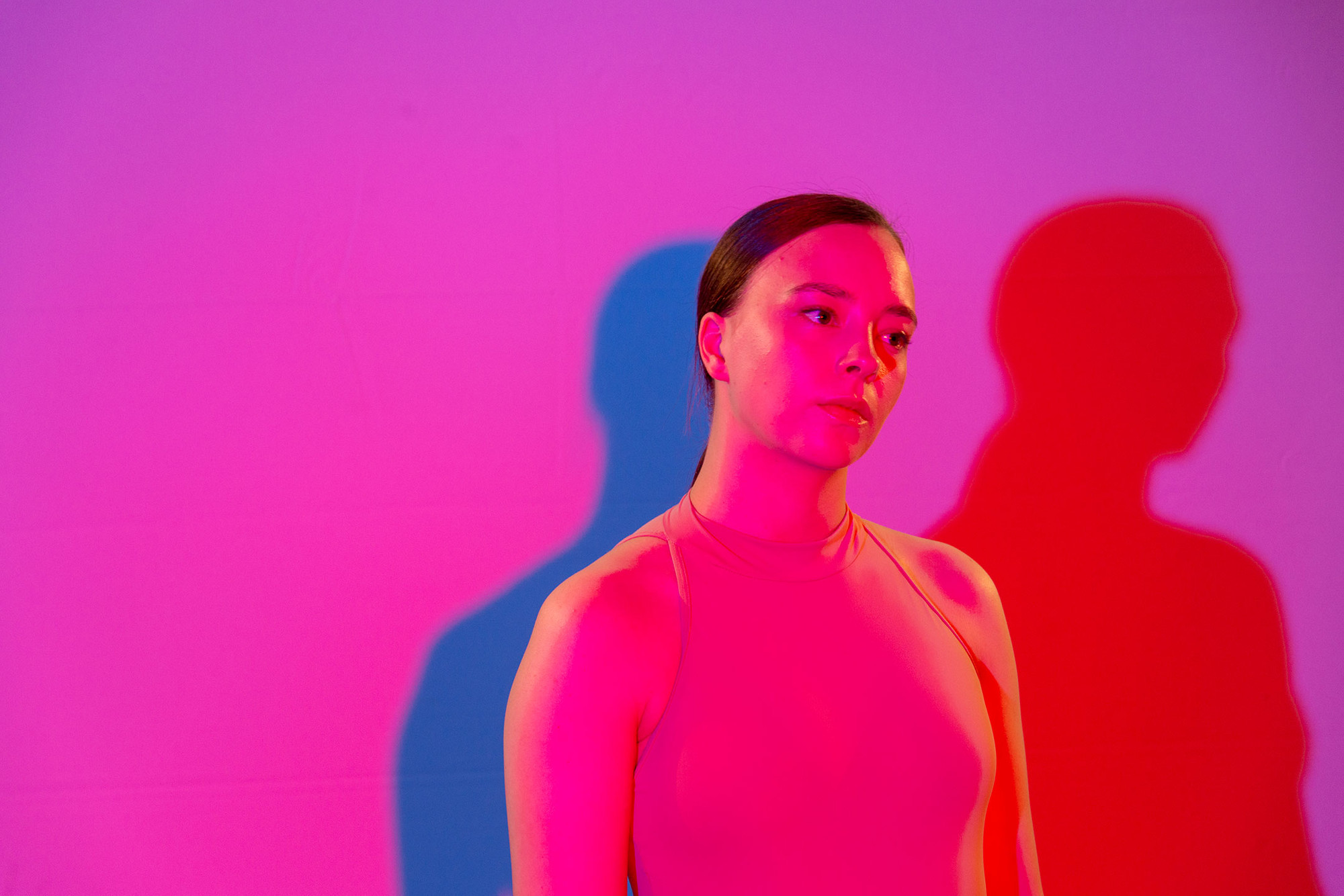 Mathilde Caeyers is a dance artist and choreographer from Tromsø. Since graduating from The Liverpool Institute for Performing Arts in 2018, she has created four dance performances, all exploring various metaphysical theories such as free will, time, determinism and awareness.
"With the goal of creating a surreal realism on stage, I try to develop a scenic expression that lies at the tipping point between reality and fiction."
She was recently featured as a young artist at the Festival of Northern Norway, where she premiered her latest show New Religion; a science-fiction dance performance about how artificial intelligence can gain a godlike authority over man.
In addition, Caeyers is also chairman of the Forum for Northern Norwegian Dance Artists and a board member of the performing arts festival Vårscenefest and RadArt – Network for Free Performing Arts.