Seminar: We need to talk about dance
Panta Rei Danseteater, Norske Dansekunstnere and Danseinformasjonen invite you to a seminar on the future of dance held at Sentralen on 27 October.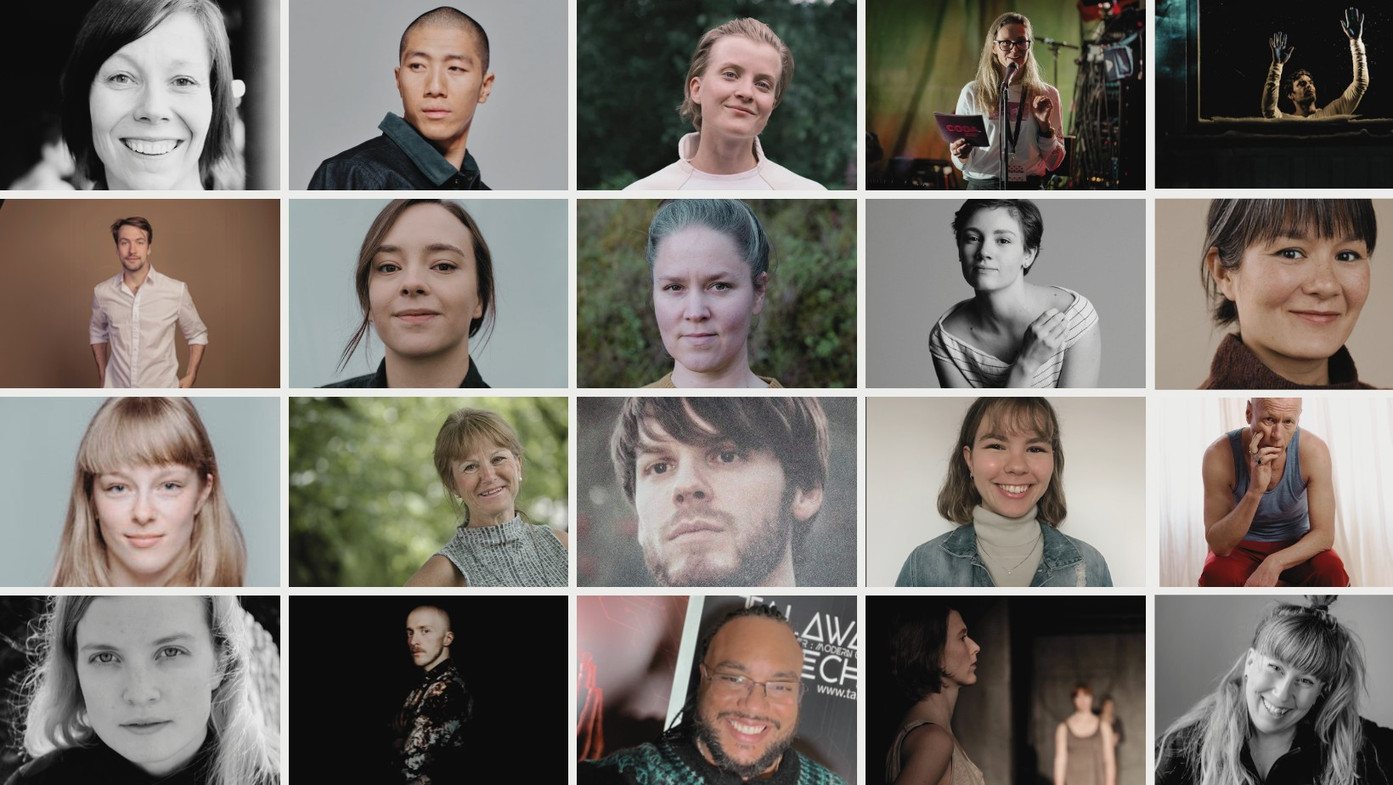 The seminar will summarize the interview series "We need to talk about dance", where several dance artists have shared their thoughts on what needs to be implemented to develop the art form, and the surrounding infrastructure. Let's gather and formulate common needs! Come and contribute too. We can show that the field is multifaceted, strong and powerful! It is time to talk loud and clear about what the dance field needs – even at a time when the Minister of Culture is signalling that funds are limited and the economy tight.
Registration must be sent to julie@pantareidanseteater.com by October 14.
WE
NEED

TO

TALK

ABOUT

DANCE

Since February 2022, several dance artists have made expressed their views via the interview series "We must talk about dance". They have been clear about what they believe are important issues and goals for the field. Some challenges that have been highlighted are:

- How can we ensure and safeguard the breadth and totality that is already present, and at the same time ensure better conditions for tomorrow's dance artists?
- What does the art of dance need to be better equipped in the future?
- How can the art of dance gain greater space and visibility in the public sphere?
- How to facilitate dance artists in a local, national and international perspective.

For the seminar, we have invited a group of dance artists who have contributed to the interview series. They will give presentations and further shed light on their thoughts on the future of dance. The seminar opens with a presentation from Telemark Research and results from the Artist Survey 2021, before the dance artists get the podium. We follow up with reflections from, among others, Norwegian Dance Artists on how they can contribute to the development of the dance field. Finally, we want an open, constructive and future-oriented dialogue with the audience about thoughts, challenges and opportunities for the way forward. We aim to gather what is said as input to both politicians and the funding authorities.
Dance artists presenting their views:
Mathilde Caeyers
Cecilie Lindeman Steen
Mathias Jin Budtz
Et al. (TBA)
Managing Director at Danseinformasjonen, Sigrid Ø. Svendal, will lead the seminar.
The seminar will be broadcast live on the Dance Information Facebook page. It will be possible to send input afterwards to johanna@pantareidanseteater.com by 14 November. The summary of both the interview series and the seminar will be available on the websites of Norske Dansekunstnere, Danseinformasjonen and Panta Rei Danseteater by 1 December.
All interviews can be read here