New talents for TILT Grow 2022!
New talents for TILT Grow have been selected. See who they are here!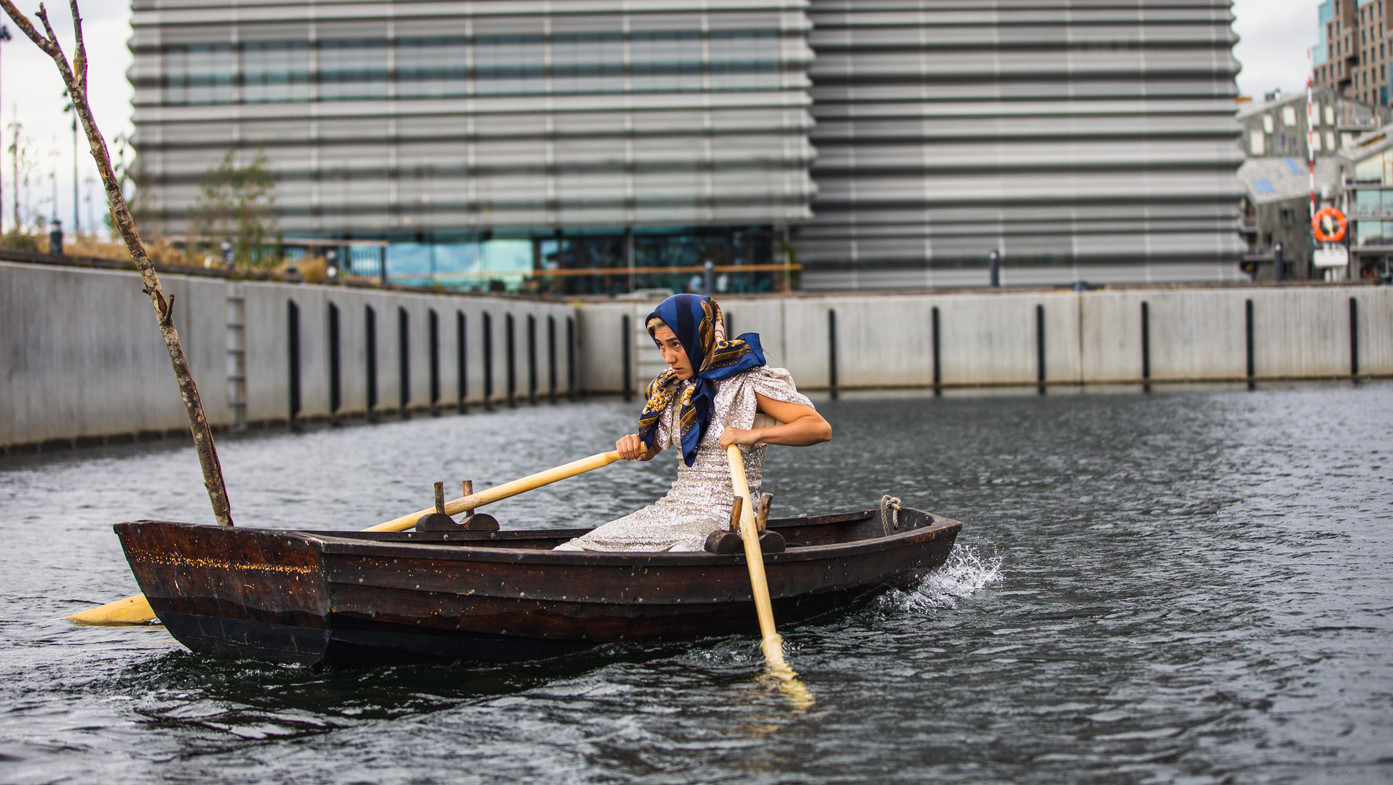 Photo: Christian Tandberg/ Dansens Hus. Dancer: Martine Bentsen (TILT Grow 2021)
Panta Rei Dance Theatre's (
PRD

) talent program

TILT

Grow enters its fifth year in 2022. In collaboration with Talent Norway, we are pleased to offer specialised training and development to help the participants build a sustainable dance career. New this year is also an offer for more experienced dancers through an extra initiative,

TILT

Share. The company has selected nine dance artists for the programme.

- It is gratifying that so many highly qualified dancers applied for our talent program, says artistic director Anne Holck Ekenes.
- However, it makes the job of selecting dancers incredibly difficult. The Norwegian dance environment works at a very high level in an international context, it has been rewarding to meet and get to know so many talented dancers with so much ambition. We only wish we could offer support to more dancers.
Participants for
TILT

Grow 2022:
Ian Yves Ancheta
Sofia Farrah
Will Tjemsland Kwasny
Laura Perrot
Maren Grønstad
Gard Hjertaas Bjørnson
Participants in
TILT

Share 2022:
Clarice Ekperedinma Okeke
Marianne Haugli
Mathilde Caeyers
About
TILT

Grow:

TILT Grow aims to promote outstanding achievements in dance theatre, as well as make the participants more viable in a professional arena that is constantly changing. Panta Rei selects up to ten professional dancers each year to participate in a one-year talent program. During that time, we create new works in collaboration with the dancers. Those performances will be on tour throughout the year and are also part of the Oslo Fjord Dances programme. The company works in collaboration with municipalities, cities, culture houses and theatres to present a wide range of activities. Tilt Grow also includes a mentoring scheme with a minimum of six meetings as well as several seminars where participants meet national and international artists and other relevant professionals who have succeeded in their field.
The participants in the program will:
be a co-creative performer in solo work,
participate in a series of seminars on the management of their own art in collaboration with Dansens Hus,
work withing a wide range of projects,
tour their own solo at various viewing arenas in Viken in 2022,
get guidance from a mentor throughout the project year.
About
TILT

Share

Many dance artists need new and exciting paths to follow during their careers. As part of TILT Grow 2022, three dance artists will participate in in this new inititative.
Participants in the program will:
create their own artistic project with a mentor with

PRD

as supporters. The project will reflect the artist's desire for further artistic development,
receive follow-up from a mentor throughout the year,
attend all seminars during

TILT

Grow 2022,
get guidance in Panta Rei's method for choreographic work with non-professional dancers,
present artistic projects during

TILT

2022,
share their knowledge and experiences, as well as research in further artistic development with the other participants in

TILT

Grow.