Main areas of focus!
Read about Panta Rei danseteater's main areas of focus.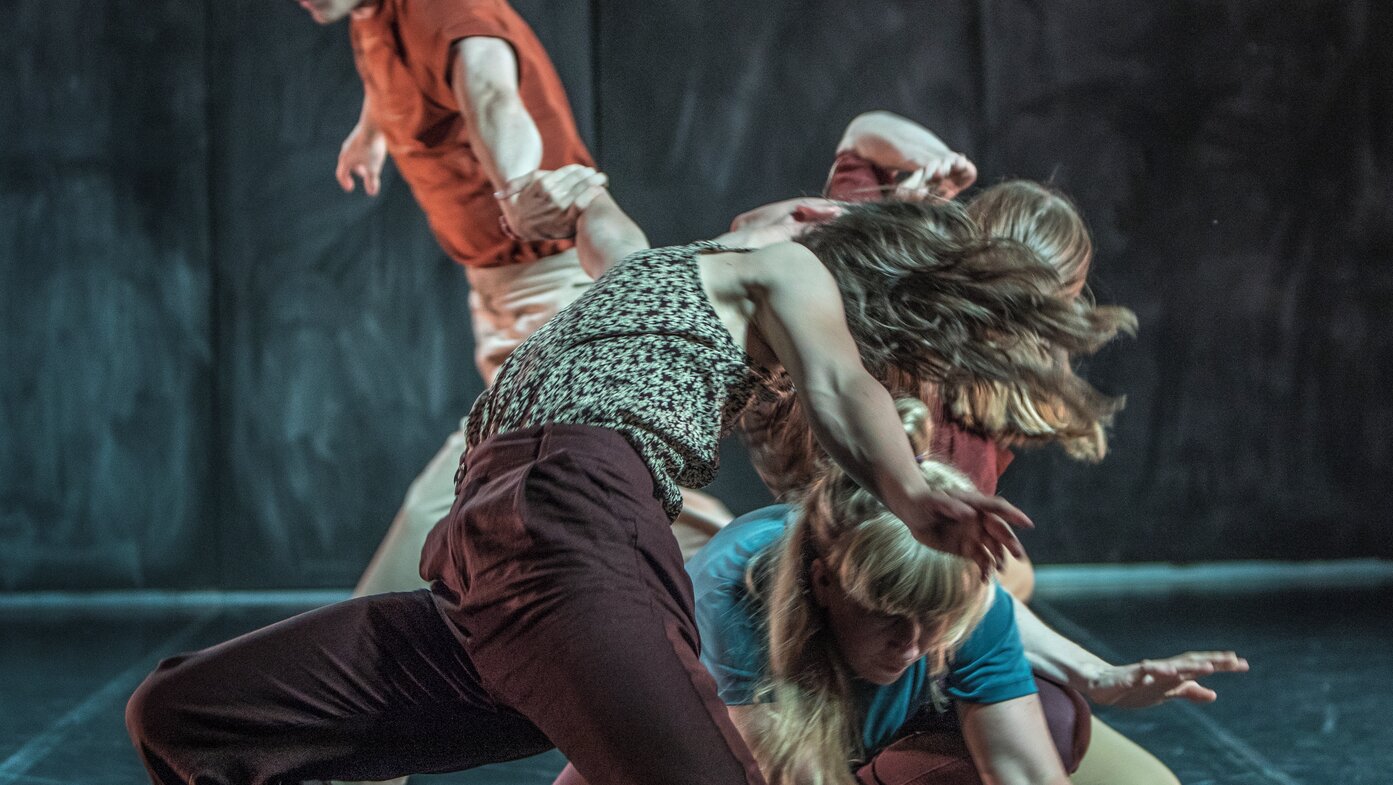 Our strategic areas
1 Art at the core: The Dance Theatre
Why Dance Theatre? Panta Rei Dance Theatre works within the concept of relational art, stressing the encounter between a work and its audience. We want our audience to experience art which is moving and relevant, irrespective of previous knowledge of dance. With its immediate and accessible form, often using text elements, The Dance Theatre as a genre is particularly apt when reaching out to a broad audience. In this way dance can open up for emotion and reflection.
Read about our performances here.
2 We want to make lasting impressions:
ENCOUNTERS
Encounters with others make us feel more human. Panta Rei Dance Theatre wants to facilitate encounters where our audience can participate and create. Dance can be performed by anyone, it can give an entirely new perspective on one's body and physical communication with other people. Together with our professional artistc work, dance activities and workshops therefore comprise the very core of the company. Through these activities, the audience themselves can experience the joy of dancing and movement. At the same time they may experience how dance can open up to new insights and break down barriers.
Read about our outreach project TILT here.
3 Sharing is growing:
KNOWLEDGE
AND
DEVELOPMENT
Good outreach work and arts communication imply building a bridge between work and spectator, facilitating and giving the audiences tools and space for reflection. This in turn enables them to encounter and experience art as relevant to them. We work continuously to reach further and broader in our outreach work, as do we strive to share our knowledge. Talent development is an important part of our enterprise and rests on the conviction that professional arts practice and perception mutually affect and depend on one another.
Read about our talent programme TILT Grow here.