DiGGfest – A brand new outdoor dance festival!
International artists and local performers fill Bydel Gamle Oslo with dance 10 days of dance. Come and join us in August!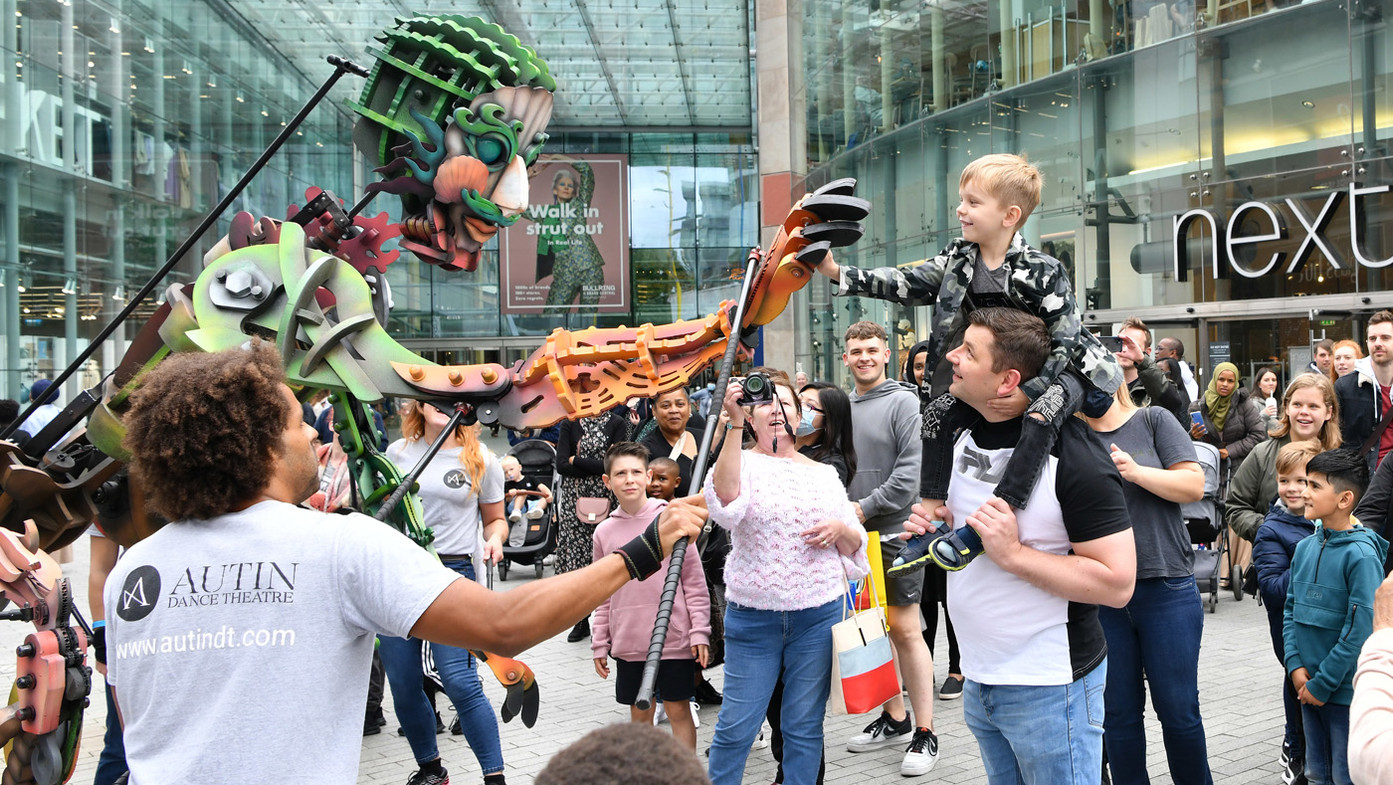 AUTIN DANCE THEATRE "OUT OF THE DEEP BLUE" PHOTO: SIMON HADLEY
DiGG – a ten-day dance party for everyone
Finally, we can release the news of a brand new dance festival in Oslo! DiGGfest – Dans in Gamle Oslo is a pilot project. From August 26 to September 3, we will celebrate dance and fill the streets and public squares with walking performances, acrobatics, pop-up shows, workshops, flash-mobs and lot's of surprises.
Family weekend: From the spectacular to the intimate
The first weekend there will be a family program in a number of places in the borough of Gamle Oslo. International performers with performances suitable for the whole family. On Saturday 26 August, Grønland is in focus, with a backyard party and disco at the Intercultural Museum. There will also be a choreography competition, "Old Town Get Down", for young people with participants from all over the city. On Sunday 27 August we move the festival down into Bjørvika.
The British company Autin Dance Theater comes to DiGGfest with the performance "Out of the deep Blue". We meet the ocean giant EKO – a four-metre-tall dancing puppet – who likes to be in contact with everyone she meets on her way. In the Chinese/Portuguese performance "L'Autre", the audience gets to experience mind-blowing acrobatics in a duet with street dance. There will also be more intimate encounters with outreach dance workshops and neighbourhood activities for everybody to enjoy.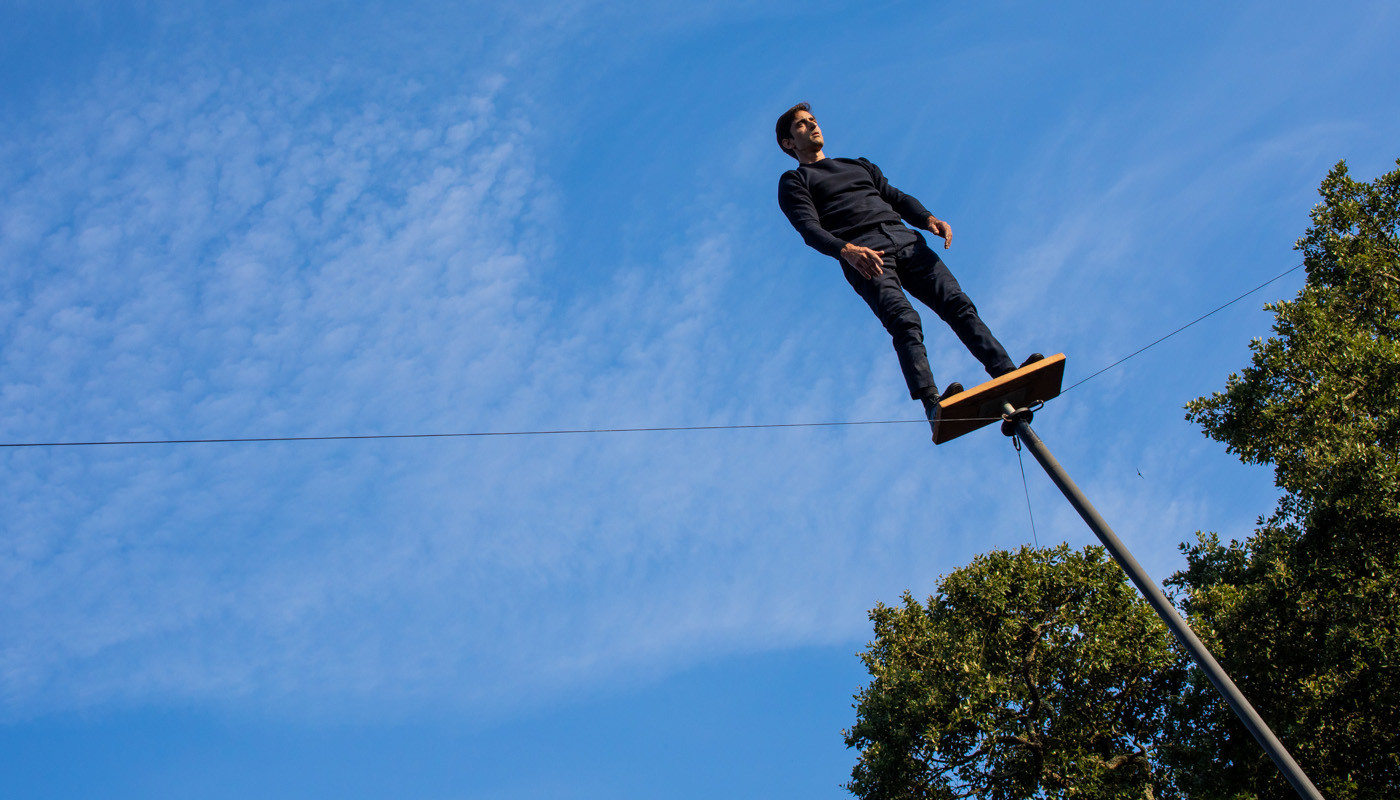 Festival in the festival – DiGGfest to the district's primary schools
In collaboration with Den kulturskolesekken in Oslo, DiGGfest goes on tour to all primary schools in Gamle Oslo. Throughout the week, all of the district's school children will be visited by DiGGfest. There will be performances, workshops and surprises.
Rowboats and dance treasure hunts
The festival's last weekend, 2nd and 3rd of September, the audience can once again experience the unique walking performance Oslofjorden danser – a journey through Old Oslo. This weekend you can experience dancing throughout the city as an audience member in a rowboat, or by visiting the individual locations of the walking performance.
– Heilskapen in Panta Rei Dance Theatre si walking position Oslofjorden danser made it one of the best performing arts experiences I had this year.
Reviewer Berit Einemo Frøysland in Norsk Shakespeartidsskrift chose Oslofjorden danser for Performance of the Year in 2021
All are welcome
DiGGfest is for everyone – and we aim to get as many people as possible to dance with us during the ten days of the festival. We have a particular ambition to reach the diverse local population in the borough of Gamle Oslo. Parts of DiGGfest are specially adapted for those that require sign language translation and description.
– We want to create a festival for everyone in the borough of Gamle Oslo, not a national or international festival, but a local feast of a festival!
Anne Holck Ekenes, festival director and artistic director of Panta Rei Dance Theatre